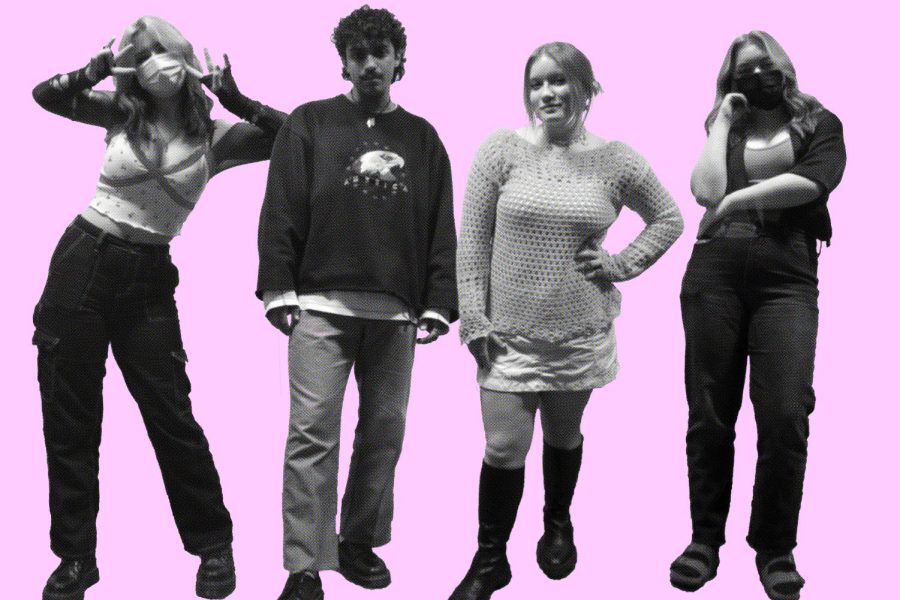 Kennedy Tetour
It's not uncommon for fashion trends taking a nostalgic turn. Recently, trends from the 1980s and '90s are reappearing in pop culture as current generations reclaim these looks.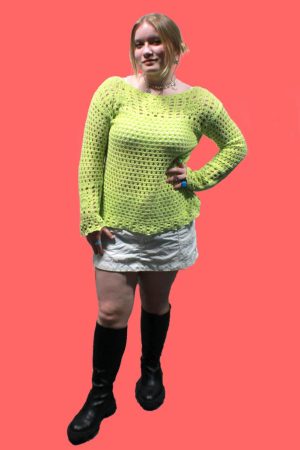 Throwback trends seem to have reached a new level as we see plenty of students throughout MCHS expressing themselves by using these trends to help create their outfits for the day. This includes styles such as baggy clothing, mullets, Dr. Martens and more.
Dr. Martens, for example, are a brand of boot that originally gained popularity in the 1990s. Their products vary from shoes to sandals, but their most popular look includes their combat boots, which can be seen being worn almost everywhere.
Students at MCHS have indulged in these trends by using inspiration from many '80s and '90s looks.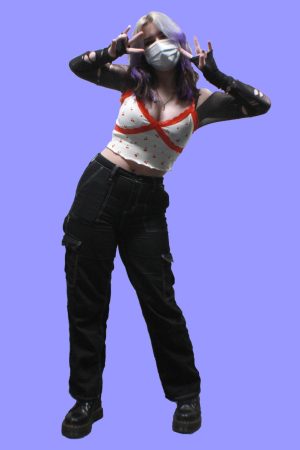 "I often like to wear the big and baggy clothes," Rebecca Bodden, a junior states. They often dress as the style "emo or grunge" they claim, saying that the many layers of black clothing and small pops of color is what makes their style their own. They pair Dr. Martens with most of their outfits, proving that the shoes are a very popular choice compared to other options.
Likewise, the bright colors and patterns from the '90s are making a comeback. They're hard to miss with the abstract shapes and eye-catching colors plastered on pants, jackets and even shirts.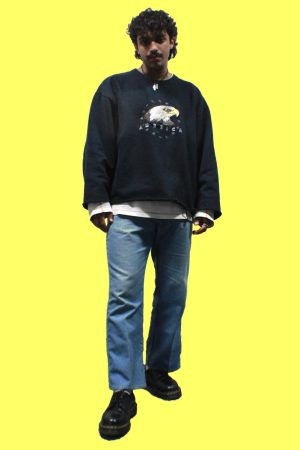 "I like the big baggy pants from the 80's and 90's along with the colors and patterns," senior Anna McLaughlin says. "I think it's really good that it's all coming back. It is very colorful and fun and I think it's a great way for people to express themselves" she says as someone who loves bright clothing and extravagant patterns.
Mullets have also made a comeback as we see people of all genders getting their hair cut to this style. Plenty of high schoolers and adults have added their own twists to this in order to really make this classic look their own.
Along with the hair, people have been drawn to the baggy and layered clothing to really pull off that '90s high school look. Students at MCHS have been seen layering collared shirts under their sweaters and pairing it with straight legged jeans, resembling the older classes that had once walked the halls as we do now.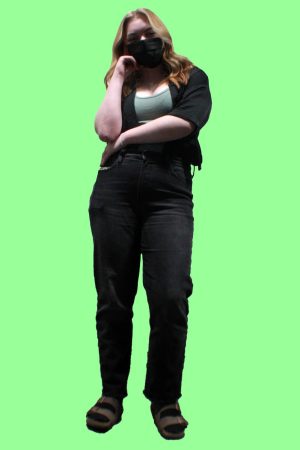 Junior Rayaan Ahmed takes his own twist on these styles. "With '80s and '90s," he says, "I try to mix in more of the athletic wear with our normal, casual wear now." He states, making it clear that all aspects of the old trends are coming back, but still allow for people to have their own creative freedom with their looks.
With these trends coming back, many adults from these times look back and regret all of their fashion choices. For many, seeing the socks and sandals pairing be worn may trigger this feeling. "I think it's great for winter and I think it's comfortable, but it does sometimes look hideous," Olivia Vernooy explains why this trend is coming back.
Trends come and go, regardless of what they are. There is always going to be something people look back at and miss, and something they regret. Although, people can almost guarantee hints of the trends that were loved so dearly or hated entirely will be seen again in the future.