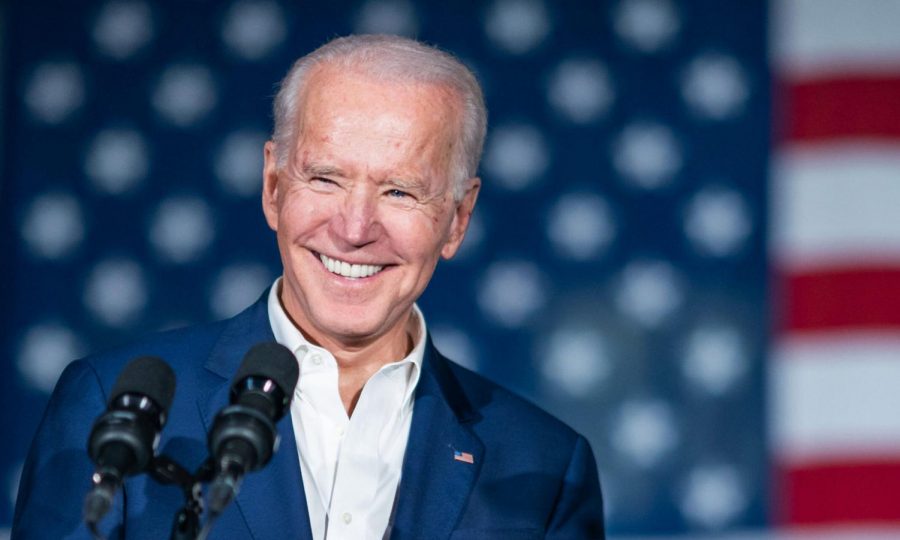 whitehouse.gov
On January 20, Joe Biden and Kamala Harris were officially announced as the 46th President and Vice President of America. 
Due to the storming of the capitol two weeks prior, President Biden arrived heavily guarded with security while also having the majority of the area closed off. Biden presented a speech on the strong need for unity and spoke about how humbling it was to be able to stand in front of the Lincoln Memorial and state his empowering words.
Vice-President Harris also gave her own inspiring words. "This moment embodies our character as a nation. It demonstrates who we are, even in dark times. We not only dream, we do. We not only see what has been, we see what can be. We shoot for the moon, and then we plant our flag on it," she said. 
She went on to say that the United States is, "bold, fearless, and ambitious," all the while preaching of the need for unity. Her words echo Biden's, who stated that he longs for the U.S. to overcome divisions and that without having unity within our country, there will be no peace. 
On President Biden's first day of office, he signed a variety of executive orders which included a mask mandate on all federal property, restructuring the U.S. government's coordination for the COVID-19 pandemic, continuing the pause on student loan payments, ending construction of the Keystone pipeline, and canceling former President Donald Trump's so-called travel ban. 
Adding on to already signing executive orders as 46th president of the United States, Biden also has planned his first 100 days in office. 
First, he is going to release a new COVID vaccine plan, which he unveiled as a 25 billion dollar bill in January. The bill pushes for a better production and distribution of the vaccine in hopes for eventually having a vaccine that can be free and accessible to all Americans. 
Not only this, but Biden also plans on reversing Trump's previous corporate tax cut. This means that he plans on raising the corporate income taxes 28% rather than the 21% that it is currently. 
Since Biden is very passionate about racial equality, he plans to extend the voting rights act, but also to help immigration issues he plans on making a pathway to citizenship for 11 million immigrants to live in the United States legally and also wants to stop family separation at the Mexican border. 
While President Biden is transitioning into the White House, former President Trump is transitioning out in a historical way. Trump is facing an impeachment trial on February 9. He is the first president to be impeached twice and the first to be impeached leaving office. If Trump is convicted in the Senate, he will be unable to run for president again and could also be disqualified from the former president benefits. In order to be convicted, seventeen Republican senators would need to vote in favor of Trump's impeachment. 
Biden says his plans for the U.S. during  his first 100 days in office will push  for positivity, equality, and unity for the whole of America to keep the country strong within these tough times.