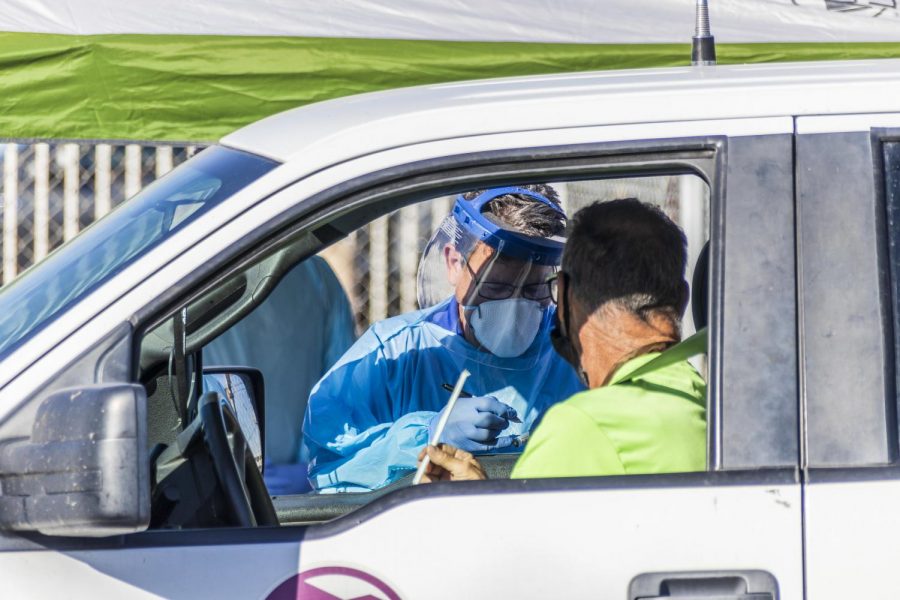 ADOT Covid Saliva Testing
While vaccines start being distributed across the U.S., COVID-19 cases are decreasing from a record-setting surge in December.
Over 11 million people have been fully vaccinated with their second dose and over 34 million given at least 1. However a new variant of the virus has been reported along with others, scientists believe it to be more contagious.
"Newly reported cases fell below 100,000 for the first time this year, According to The Wall Street Journal, "Hospitalizations dropped for the 26th day in a row, and the number of COVID-19 patients requiring intensive-care treatment fell to its lowest level since Nov. 19."
About 9.5% of the U.S. population has been given at least one dose of the vaccine. The demand is immensely high in certain states which is overwhelming local providers that only have limited supplies.
"The pace of vaccinations across the United States has picked up, according to the CDC," says writers at CNN. "In the past seven days, an average of more than 1.5 million people have received vaccine shots each day."
On average, there have been 2,681 cases per day in Illinois, a 39% decrease since the average 2 weeks ago. Wednesday, Gov. JB Pritzker and IDPH expanded group 1B to those over the age of 16 with underlying conditions, along with prioritizing people with disabilities. Although supply continues to be an issue.
"The governor, however, insisted he remains optimistic supply will increase over the coming weeks, especially with Johnson & Johnson's vaccine expected to be approved by the end of the month," says ABC 7 Chicago.
Although we are seeing a decline of cases around the country new variants of the virus are being reported. As of now 699 variant cases have appeared across 34 states, and a more contagious variant from the UK is rapidly increasing.
"The continued proliferation of variants remains of great concern and is a threat that could reverse the recent positive trends we are seeing," explains Director of CDC Rochelle Walensky.