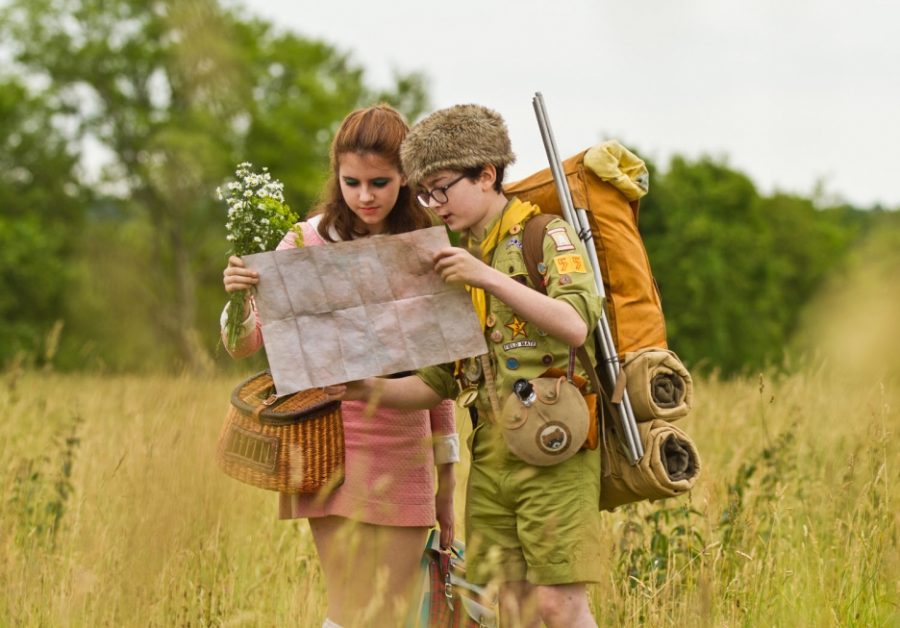 "Moonrise Kingdom"
"Moonrise Kingdom" has romance, drama, danger, and an overall sense of whimsy that comes with every Wes Anderson film. Anderson creates the perfect environment that feels like it's just outside of our realm of being. This film feels like a perfect mix of summer fun and teenage drama and will kick off your summer break with a bang. 
The story follows Sam Shukusky and Suzy Bishop on their journey of first love and misunderstanding families. Suzy is seen as a troubled child who can't manage to get a grip on her anger. She tends to lose her temper and attack people such as the Khaki Scouts. Sam is a quiet and weird boy. He's a wonderful camper and craftsman, but his fellow Khaki scouts don't accept him until they learn that he's an orphan. 
Since this is a Wes Anderson film, the visuals throughout the entire movie are incredible. Anderson never fails to amaze me with the shots he is able to set up, and the way that he can make a movie feel animated regardless of if it's live action or claymation. The entirety of this movie has a familiar amber haze over it, which is similar to the monochromatic yellow color in "Fantastic Mr. Fox" and other Wes Anderson movies. Something about his use of color and proportion makes every shot feel so unique and creative. 
On top of the beauty of this film, the overall story is a lot of fun and will keep viewers' attention held throughout the 95 minute run time. The characters are always doing something, and if you pay enough attention to the background of the film, you may catch a few extra laughs. Between the constant movement and the fast paced speech, this movie will have you tied up in the story faster than you'd expect. It's easy to get drawn in, and at a certain point, I didn't want the movie to end. 
All in all, "Moonrise Kingdom" is genuinely one of my favorite movies. This is partially due to my intense fascination with Wes Anderson's directorial style, and partially because of the fact that this movie has a lot of heart. It ebbs and flows through the emotions of a middle school aged kid in a fun way that doesn't drive you insane. "Moonrise Kingdom" is the perfect coming of age film for teenagers to enjoy this summer, as opposed to the regular cookie cutter romance films I'm sure everyone will be watching anyways. 
"Moonrise Kingdom" is available on Amazon Prime Video for your viewing pleasure.