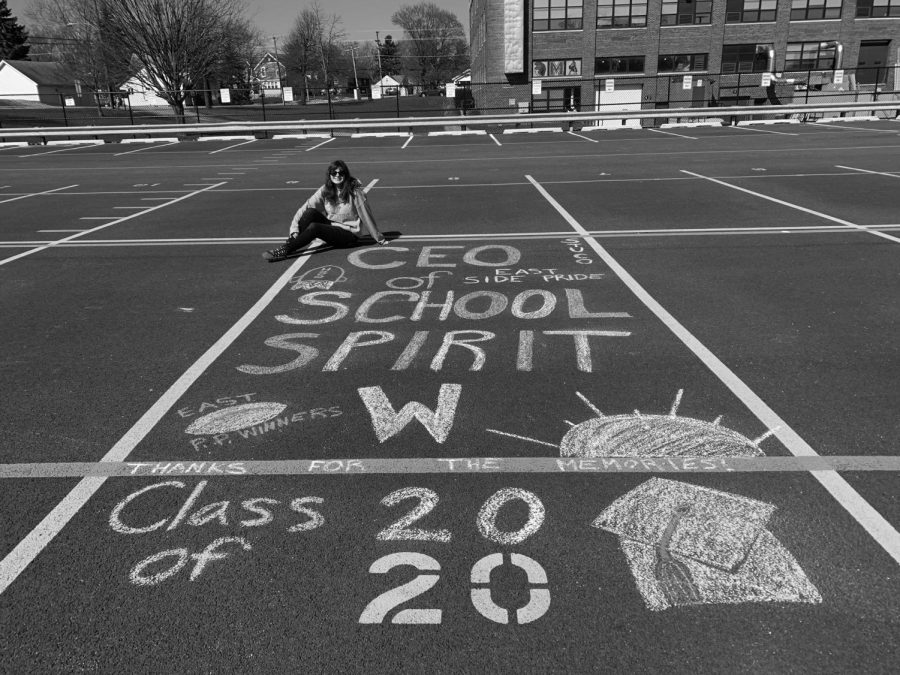 Seniors all over the state have been watching and waiting. Waiting for the news to interrupt their favorite program so they can get an update from the governor or congress. Finally they get it, the news of the cancelation of activities they were looking forward to. Senior prom, senior signing day, and last of all graduation. Due to COVID-19 all of these things have been postponed, leaving our seniors to wonder where and when all of them will take place. 
Some events have already been set to a different date due to COVID-19. There is no saying that those events will happen on that date, but everyone has been given an estimate to when graduation will be held. MCHS seniors are still upset to be missing out on the traditions held at our school. "I'm sad of course because I've been looking forward to the senior handprints, senior prom, and graduation since freshman year," McHenry East Campus senior Megan Walsh states. MCHS is still trying to make sure all of these things get done. They haven't cancelled anything officially; events like prom and graduation have only been postponed. 
All of the seniors have been looking forward to these things since their freshman year. They went through four years of school looking forward to these events that have now been postponed indefinitely, though a tentative date has been set for graduation, Sunday June 28. No one knows how graduation will work due to the Coronavirus, but many are weary that it will be traditional. Gracee Majkrzak, a senior at East campus says, "Going from middle school to high school I was thinking, "my next graduation's going to be high school" But now we might not get an actual graduation." 
No one thought this was how the year would end. Everyone is saddened that this is how the end of the year had to go. "The fact that the school is working to get it done still instead of just cancelling shows they want to make it special." Megan says in response to events being postponed. The administration didn't just forget about its students and their feelings during this pandemic. 
The Warrior pride still stays strong even in more dismal times. Gracee, someone who is known for her Warrior spirit speaks about the pride she has for MCHS: "Definitely still feeling the warrior spirit. Because all of your teachers care about you and are still in contact with you." 
Everyone is trying to stay positive in these dark times. If you see a senior at some point when you are out, make sure to tell them they are appreciated (while also staying six feet apart). MCHS stands strong with its students.