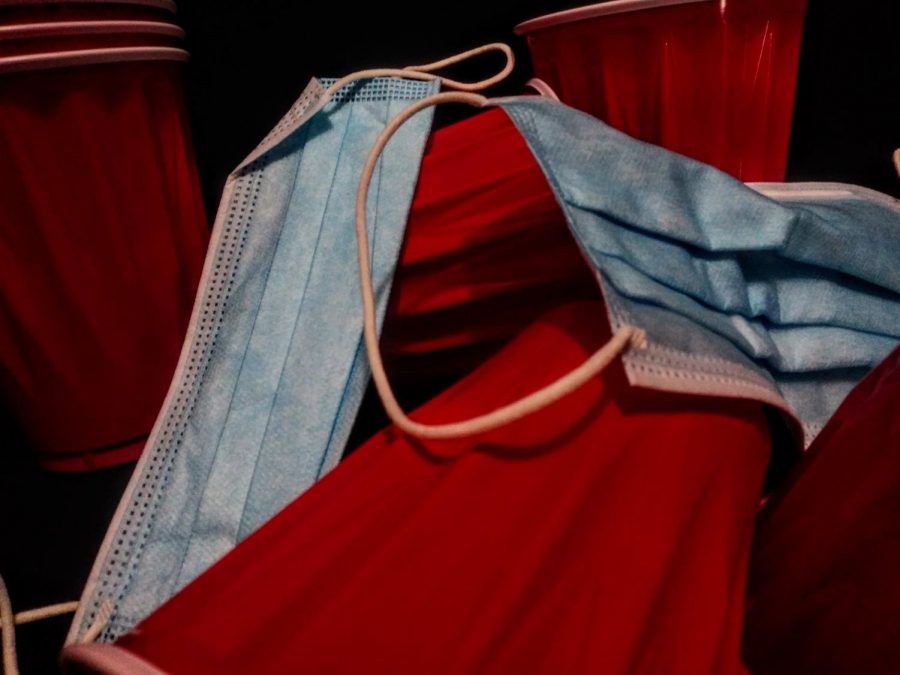 Becky Arendarczyk
As COVID cases rise rapidly, another lockdown seems to be in the country's future. Some follow the orders, making do inside their homes, while others can't handle being socially restricted and need an outlet. Although being together gives people hope, large parties and get-togethers will spread the virus easily, and keep it lingering.
Being stuck inside leaves many people gloomy and bored while finding it hard to keep occupied. This makes it difficult for people to follow the rules when all they want is to do is meet up with their friends and have fun. But this doesn't mean the virus isn't still around. In fact,cases have been rising recently making it easier for everyone to catch the virus. 
Large gatherings like parties make it very easy for someone infected to spread it to anyone, and everyone. If someone carrying the virus decides to socialize and be near everybody at the gathering, this puts them all at risk. Epidemiologist Maria Van Kerkhove explains that "Between 10 and 20 of all cases are responsible for about 80% of viral transmissions. Gatherings provide those 'spreaders' the best chance to transmit the virus to the most people." The virus likes clusters and will transmit from person to person if given the opportunity. Parties and large gatherings are the perfect environments for people to transmit COVID.
How the virus spreads is another reason why partying is a huge risk. Usually, large parties include close proximity which does not create enough space to maintain six feet apart. Also, lots of eating and drinking goes on during these functions and people have to take off their masks to do so. "It's a dangerous mix: socializing in large groups, sometimes in tight spaces, and drinking, which lowers inhibitions and makes it less likely people stick to wearing masks and keeping their distance," says Dr. Thomas Tsai, a professor at Harvard University's T. H. Chan School of Public Health. Parties make it difficult for people to follow safety measures which allow openings for the virus to spread.
Not only are parties dangerous for the ones attending, but they could also be unsafe for others not even invited. Interacting with someone after being in high-risk situations leaves their health in danger also. You might not mean to hurt them, but that's the risk that comes with socializing unsafely. "As many as 25 percent of people infected with the new coronavirus may not show symptoms," the Centers for Disease Control and Prevention warns. Becoming infectious but having no symptoms leaves people thinking they are ok to continue socializing only putting more people in danger.
It's understandable for people to want to go and hang out with peers when most have been stuck at home. And although it's difficult being isolated from friends and family, socializing puts too many lives at risk. "This is not the time to have close contact and face-to-face conversations with others at large or small get-togethers. It's the time to be creative, to come up with new ways to see people and socialize but still keep distance from others," said Dr. Anne Zink, Alaska's Chief Medical Officer.
Party-goers are risking it for everyone around them, encountering so many people unsafely makes it a lot easier for them to obtain the virus and pass it on to others. So staying inside and finding other ways to stay connected will keep everyone happy and healthy.