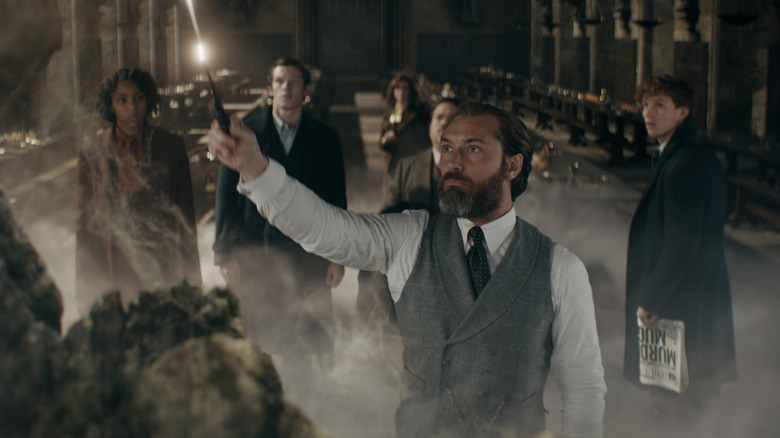 Courtesy of Warner Bros. Picture
"Fantastic Beasts and Where to Find Them: The Secrets of Dumbledore"
The third installment in the Harry Potter prequels came out in April of this year. The movie didn't have the most buzz surrounding it, especially after Universal Studios decision to cut Johnny Depp from the franchize and recast his character. 
"Fantastic Beasts and Where to Find Them: The Secrets of Dumbledore" not only has an obnoxiously long title, but the contents of the film was lackluster. The plot is incredibly hard to follow and is filled with weird holes and gaps that could have easily been filled.
The movie is supposed to cover the secrets of Albus Dumbledore, as stated in the title, though the character hardly makes an appearance at all. In addition to this, the movie follows the race for the new chairman for the International Confederation of Wizards, but it takes nearly the full duration of the movie to cover just this one conflict. 
The plot is all over the place, familiar characters lose their charm,and the run time is far too long for the story that was told within the movie. I sincerely wish that this movie had more substance to it. I've loved the Fantastic Beasts movies since they first came out in 2016, but this movie was genuinely disappointing.
It may be a fun watch for casual fans, but I highly recommend that anyone who knows Harry Potter well stay far away from "The Secrets of Dumbledore".