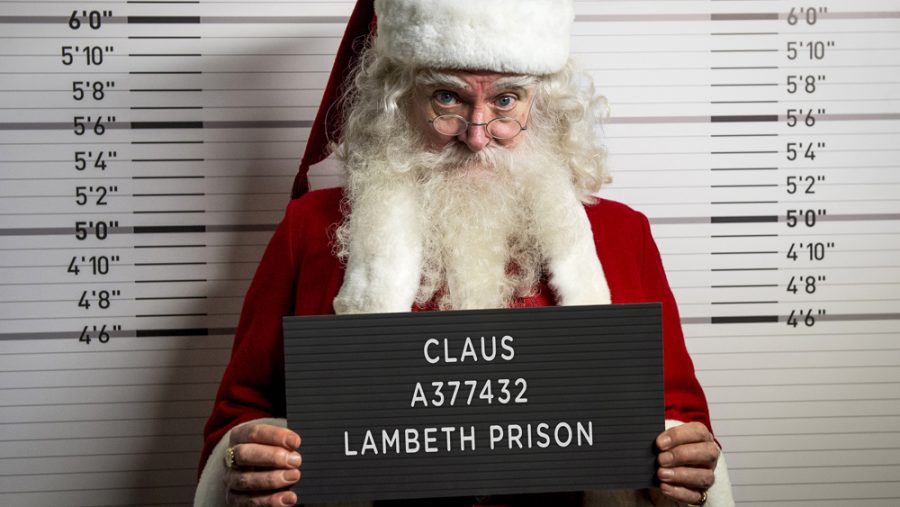 Scott Free Productions
"Get Santa"
"Get Santa" is a witty and adventurous Christmas movie that everyone can enjoy this holiday season.
If you're like me, you've probably never heard of "Get Santa". This movie wasn't even on my list of movies I was planning to review, but after giving it half of my attention for 1 hour and 42 minutes, I found that it was actually pretty charming. 
Steve, who has just gotten out of prison, is trying to regain the trust of his ex wife Allison and his son Tom. Throughout the course of the movie, Steve and Tom go on an epic mission across Yorkshire, England, to help Santa save Christmas. The adventure is long and full of police chases and reindeer escapees, but in the end it allows for valuable bonding time between Steve and his son. 
The comedy in this movie is a bit too Adam-Sandler-esque for my liking, but considering the fact that everyone has a british accent, it makes it much funnier somehow. Some of the jokes are solid and laughable, but there's a few that fall flat. Overall I enjoyed it though. I haven't seen many holiday comedies that are actually good, but "Get Santa" does it pretty well in my opinion. 
The characters can be a little bit basic, but it works with this movie. Everyone learns their own lesson in the end, and of course Christmas is saved. The parents learn to believe a little bit more, and the child learns that he can do anything he puts his mind to, and Santa Clause learns that prison is not for everyone.
I was not expecting to enjoy "Get Santa" as much as I did, but it was a surprisingly great holiday movie that I think everyone should enjoy this winter break. 
"Get Santa" is available to watch on Netflix.