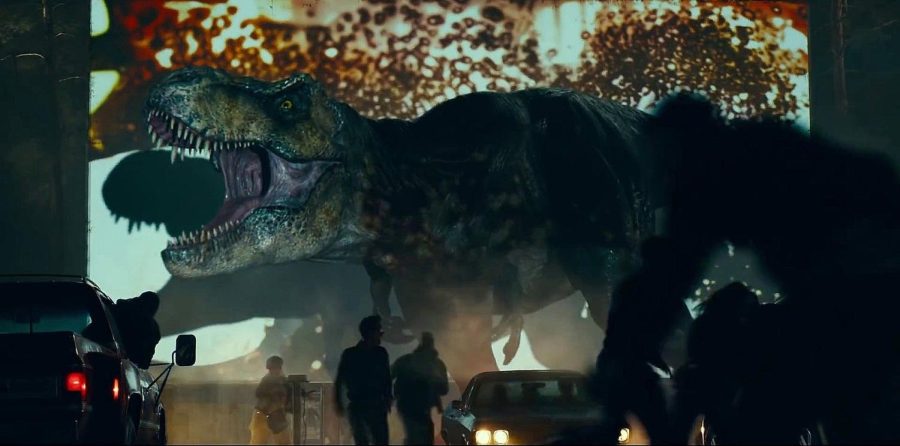 Universal Studios
"Jurassic World: Dominion"
The conclusion of the Jurassic World franchise has finally arrived — a dissatisfying end to a classic story. 
Overall "Dominion" was a good movie. It covered all the bases that it technically needed to. It brought back old characters, closed out the ongoing story, and attempted to create a satisfying end to a classic movie franchise. All of these things are good, but I wish that the end of the Jurassic World trilogy would have been a little bit more intense. It felt as though there were no real stakes.
Early on in the film viewers find out that Maisie and Beta have something in common, both are genetic copies of their mothers. An evil company called Biosyn tried to capture both the girl and the young dino, but with the work of Owen Grady and the original Jurassic Park gang, everyone makes it out alive. 
As sadistic as it may sound, I really wish more people would have died in this movie. I genuinely don't think that the entire original group should have made it out alive. It would have added so much more suspense and drama to the film if at least one of the three scientists from the 80s had died. In addition to this, the movie tends to forget its own conflict or go in weird roundabouts to try and solve basic issues. It's frustrating to watch at times and made it feel like the ending wasn't even worth it. 
If you can put aside all of the silly issues this movie has, It's a pretty average adventure flick. I do recommend it to fans of both "Jurassic Park" and "Jurassic World," but if you're a movie snob like me, be prepared to get a little bit heated while watching "Jurassic World: Dominion."