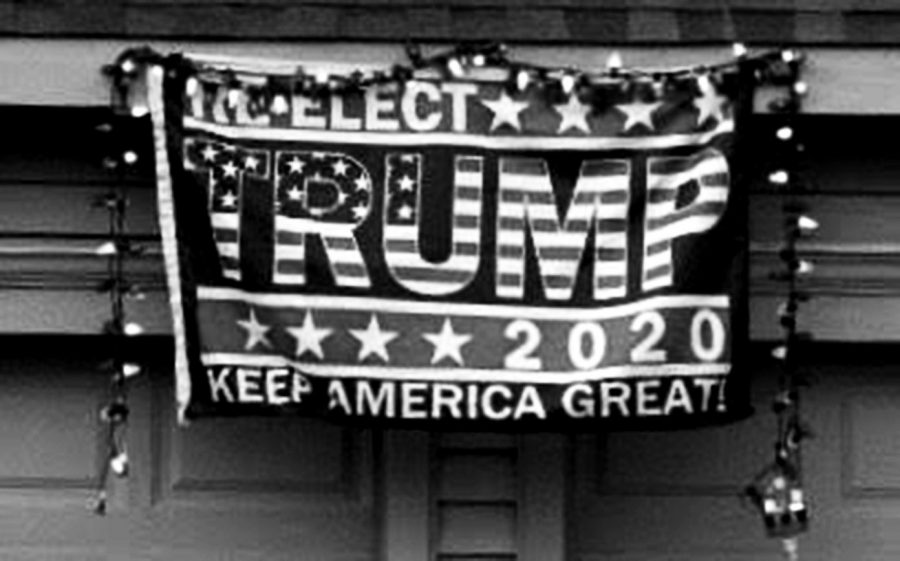 Part Four: Abash
November 24, 2020
I stood in the cold dark night and greeted voters as they came in and out. Some recognized me from inside and conversed with me about the tense situation that had occurred. They thanked me for my service, and for choosing to put myself in this position. 
After a while, the man finally exited the building, and put his gear back on (within 100 feet from the entrance). He made his way to his car, and stood outside for a while before entering. Frankly, I was nervous as I watched him. But, he finally entered the truck, and began to drive away. 
That was until he turned around and parked at the far side of the parking lot, facing both the door and me.
I chuckled to myself as I realized that he wasn't giving up. But, I continued to stand there and do the same thing I had been doing; greeting people, and telling those who were leaving to have a good night.
After a while, some of my co-workers came outside to check on me. I informed them that I was fine, but it had been at least twenty minutes and he hadn´t left yet. One of my co-workers summed it up perfectly; "This election is no time for crazies." The other stated that when we were finished for the night, someone was absolutely going to walk me to my car. I explained that I'd keep an eye on him, and they very kindly told me to let them know if I got cold so we could switch on and off. 
I thought to myself all the bad things that could occur. 
"None of us had backed down, but he still targeted me. What if he´s really mad? What if he has a gun?" I asked myself.
Then, an hour went by, his black truck still parked at the back of the parking lot.
I went inside and whispered to my manager that he was still there. She then gave me the okay to call the police. I had reached my limit at that point. I was nervous and shaken from my tense experiences and the long day, and I just wanted the situation to be taken care of.
I eventually saw the police car make its way into the parking lot from my seat inside. Some co-workers outside said they could hear him yelling. I was still fearful.
After some time had passed, I heard the rumble of his truck and watched him drive away. My stomach still churned with the anxiety that he could come back, or be waiting somewhere close. Luckily, the policeman stayed to make sure that he wouldn't, his headlights brightening the dark parking lot. I'd have a safe pathway to my car at the end of the night. I felt a wave of relief.