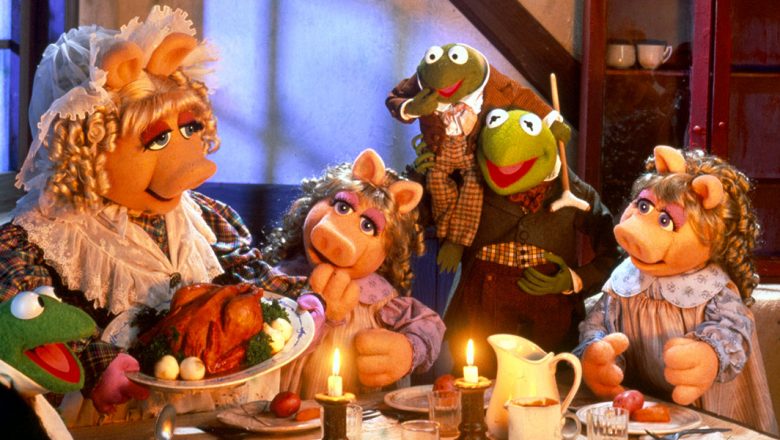 "The Muppet Christmas Carol"
"The Muppet Christmas Carol" is the perfect film for viewers to enjoy with their families as the final hours of Christmas pass by.
The few hours we have left of Christmas may not be as scrapbook worthy as the first few hours of the day, but that is no excuse to stop spending time with your family. Right now is the perfect time to gather everyone into one room (or one zoom meeting) and watch one final holiday movie before the day is done, and what's a better movie than "The Muppet Christmas Carol"? 
"The Muppet Christmas Carol" is one of many adaptations of the Charles Dickens story that was published in 1843. The story follows Ebenezer Scrooge and his journey to find the meaning of Christmas, being led by three different spirits along the way. 
Since it is a Muppet movie, there is a perfect mix of puppets and people to create one spectacular film. The main few puppets are Gonzo, Rizzo, and Kermit The Frog, who are all very well known characters by now, but the puppets that really steal the spotlight are the Christmas spirits. Beginning with the Ghost of Christmas Past, Scrooge is met with a terrifying young ghost who shows him the most impactful Christmases of his life. Then there's the Ghost of Christmas Present, who is my favorite spirit because he's big and jolly and his name is a pun. This ghost leads Scrooge through the current day Christmas and shows him people in his life who are making the best of a poor situation. Finally there is the Ghost of Christmas Yet to Come, who is a ghastly figure who never even mutters a word. This spirit manages to be one of the most haunting things from my childhood, along with the first spirit. The Ghost of Christmas Yet to Come shows Ebenezer what could happen in the future if he does not change his ways. 
The main reason why "The Muppet Christmas Carol" is my favorite interpretation of this classic story is due to the familiar characters and the fact that they really didn't try to make it too serious. There are a multitude of places where the narrating puppets take a moment to make the audience laugh, which helps to make the movie more friendly for younger viewers and a more enjoyable experience as a whole.
Be sure to use the last moments of Christmas to spend time with loved ones or even just give a call to the people you couldn't see today. And watch "The Muppet Christmas Carol" because it is by far one of the best Christmas movies out there and it will surely give you a good laugh and make your Christmas a million times better. 
"The Muppet Christmas Carol" is available on Disney+