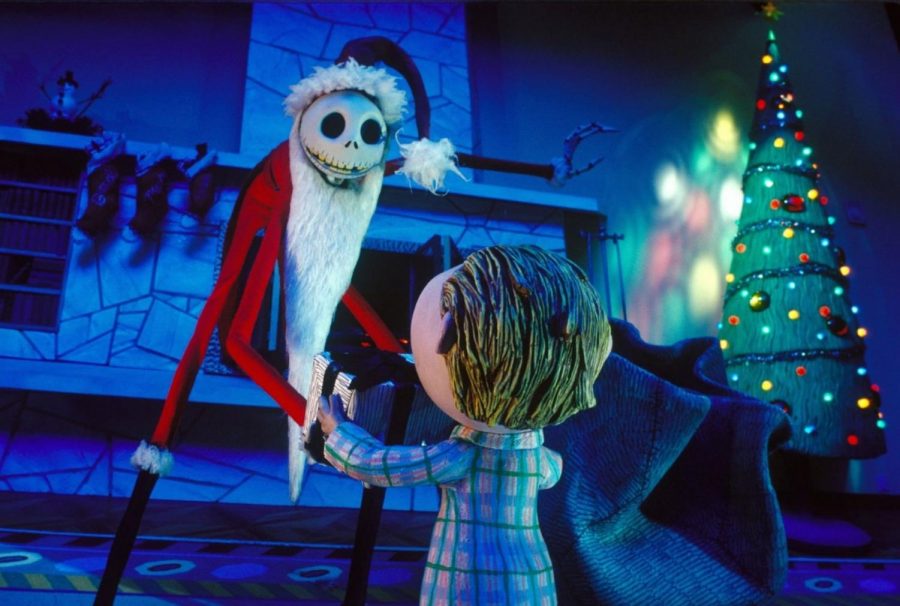 "The Nightmare Before Christmas"
Viewers who are bored of the same old holiday movies could watch "The Nightmare Before Christmas" to spice up their holiday watch list.
If holiday cheer is not quite your thing and you want something ever so slightly darker and more Halloween oriented, the classic Tim Burton movie "The Nightmare Before Christmas" could be the Christmas film for you. 
I'm sure that every sane person has seen this movie by now, but for anyone who hasn't, here's the gist. Jack Skelington is the resident Pumpkin King of Halloweentown, but he gets bored and wants to do more with his life. He ventures out of Halloweentown and stumbles into the merry and bright Christmastown. In Christmastown Jack finds bright lights, shiny presents, and lots and lots of snow. He brings many of these things back to Halloweentown in an attempt to bring joy into everyone's lives, but the townsfolk disagree with Jack's attempts and do their very best to stop him.
One of the coolest parts about this movie is that it's a dual holiday film. It works well with Christmas and Halloween, which means you can watch it more than once a year without having it be weird. The problem with a lot of holiday movies is that they're really good, but they just don't work any other time of year besides November to December.
Another reason why I love this movie so much is because it was directed by Tim Burton, who is one of the best stop motion artists ever in my opinion. He barely uses any color, which I usually despise, but he does it in a way that works. His films often start dark and gray, but as the events keep unfurling and things get more exciting, he brings more color into it. Tim Burton made a lot of movies in the 90s that basically were my entire childhood (even if I was terrified by most of them), so his films will always have a special place in my heart. 
So basically, if you're not the biggest fan of Christmas, or if you just get tired of the usual holiday festivities, "The Nightmare Before Christmas" could be a really great movie for you and your family to watch before the end of this holiday season. 
"The Nightmare Before Christmas" is available to stream on Disney+