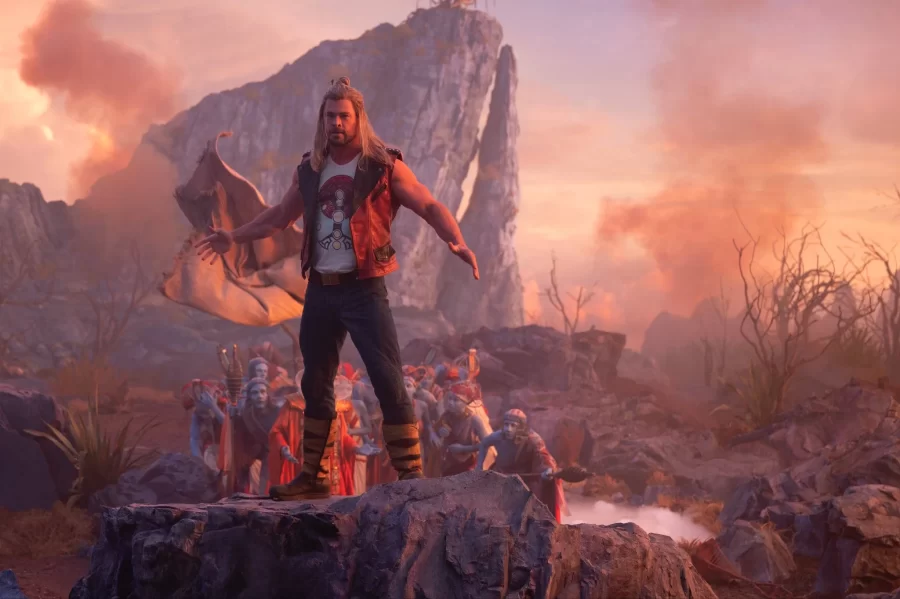 Marvel Studios
"Thor: Love and Thunder"
The fourth installment of the Thor series, "Thor: Love and Thunder, " is a wonderful picture of family and trust, in more ways than one.
Thor is struggling with the introduction of a new hero, his ex-girlfriend Jane Foster. We see Jane after years of her missing from the MCU, and she is in a very vulnerable state. When given the opportunity, Jane takes up the mantle as the new Thor. 
All in all, I loved this movie. The MCU has had a big issue with pleasing people with phase four, but I think if people have a more open mind, they would love these new movies just as much as the old ones. With this new addition to the Thor series, phase four becomes a little more whole. The group of young female heroes in the MCU grows with a new little girl, the "Love" to Thor's "Thunder".
As any other Thor movie, the music is fantastic, the comedic timing is perfect, and the story is clear and loveable. I wholeheartedly enjoyed this movie and I highly recommend watching it with your family. It's fun, sweet, and will give you a warm fuzzy feeling inside.