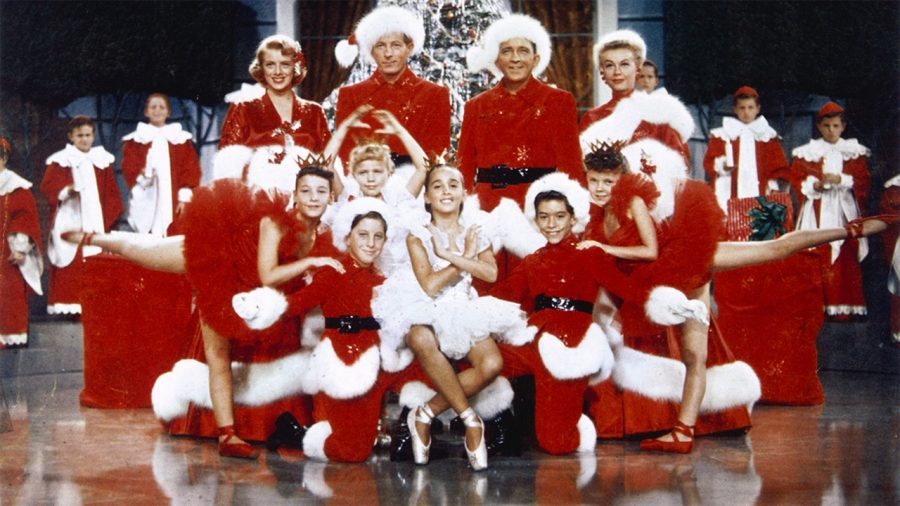 "White Christmas"
"White Christmas" is a classic holiday movie that will make viewers feel warm and fuzzy this holiday season
Considering the fact that "White Christmas" came out in 1954 and is absolutely a classic, I'm hoping that everyone has seen it by now. The movie is set just after the ending of World War II and tells the story of a group of performers trying to save their former General's inn from going out of business.  
I remember the first time I ever watched this movie. I must have been around 8 years old and my family was decorating the christmas tree, so this film is connected to a lot of good memories. The audio isn't the clearest because the movie is so old, but between that and the music it feels very warm and comforting to me. 
One of the most notable things about "White Christmas" is the costumes. All of the dresses in the film are so intricate and elegant, and though most of the men are only seen wearing suits or their uniforms from the war, even those costumes are perfectly clean and crisp. And the sets are all beautiful and brightly colored. Even the sets towards the beginning, which are on a base during the war, are incredibly detailed and creative.
Overall this movie is a holiday classic, and it has been made a tradition in my family to watch it every single year during the holiday season. Unfortunately since this movie did come out in the 1950s, it's not exactly a very inclusive production, but for some reason many holiday movies aren't, even now. 
"White Christmas" is available for streaming on Netflix or you can rent it on Amazon Prime Video.