Baseball season winds up
The shortened 2021 baseball season began last Tuesday after being delayed by COVID-19
The field has been raked, the bases are set, and the players are eager to start. The Fox Valley Conference's baseball season has finally begun. The season, which was delayed by the IHSA, began with a game against Lakes Community High School on Tuesday, April 13.
Due to the outbreak of COVID-19, the 2020 season was cancelled, leaving players devastated. "Last year was a very difficult and heartbreaking year," varsity coach Brian Rockweiler elaborates, "That was devastating. I felt horrible and helpless for our players and especially our seniors."
One of this year's seniors, Trevor Rockweiler has plans to attend the College of Lake County to play baseball after this season. For now, though, he is focused on success in the upcoming season. "With my last year of high school baseball I am really just trying to help my team win as many games as possible."
The 2021 team has a high number of upperclassmen, and Coach Rockweiler has a lot of confidence going into the season. "Win or lose we have a group of guys that will represent McHenry High School and the McHenry Community with class, pride and dignity," he explains, "They work hard and do things the McHenry way."
"We have a great group of guys and a lot of talent," Trevor says, "Our slogan is work wins! We have been working and now it's time to win!"
Their work paid off in their first game of the season, which they won 12-5 against the Lakes Eagles. On Thursday, the Warriors played their first home game in two years against Mundelein High School, though lost 0-10.
Coach Rockweiler's main advice to his team is to play every pitch as though it is their last. The cancelled 2020 season taught them not to take anything for granted, and they plan on playing this season with a new gratefulness for the game and the team surrounding them.
Two years after their last game, the varsity baseball team took the field again on Tuesday with a new appreciation and attitude for the opportunity to play. Coach Rockweiler shares his own enthusiasm, "I am excited to see these guys grow as a team and hopefully have a successful season."
About the Writer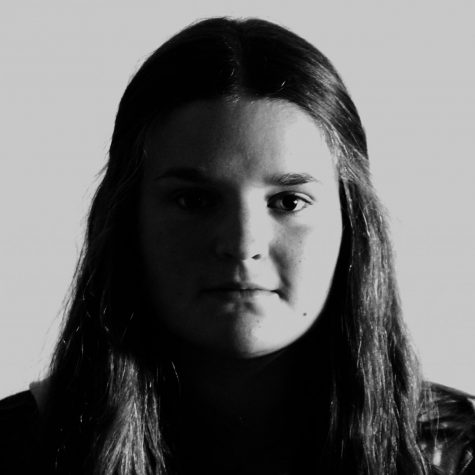 Madison Harvey, Staff Writer
Madison Harvey is a freshman at West Campus. When she's not playing softball or volleyball, she likes to write, read, bake, and experiment with a camera. She is excited to learn and grow as a journalist and photographer.
Recognition:
"Keep the universal DH"
 (IJEA)
"Becoming One"
(Best of SNO)
"One year later"
(Best of SNO)
"Making it big"
 (Best of SNO, IJEA)