Music from a distance
During a time of crisis in the world, musicians keep the positivity going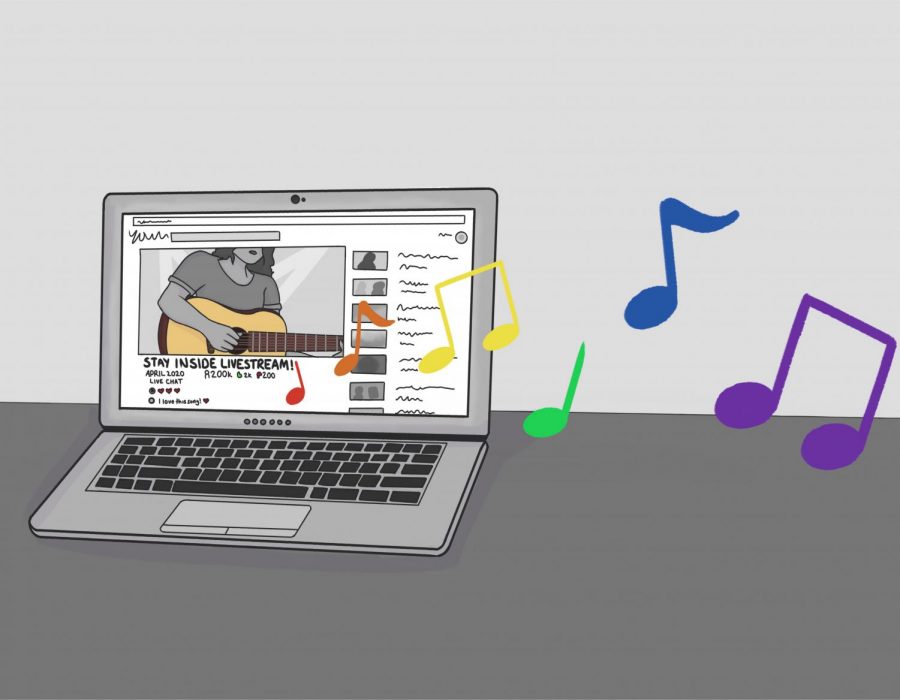 When considering people whose jobs are affected by the pandemic, most people think of the vital, or more obvious ones: nurses, retail store workers, teachers, restaurant owners and so on. One career that many people don't consider being affected is musicians. A career that depends on performing for crowds of people and their financial support, some musicians have begun to grow restless. Because of this, many bands and performers have found ways to keep their job going and the positivity high.
With the quarantine requiring people to stay home, musicians and other performers have had a hard time trying to figure out how to keep the connection with their fans going. However, one way they have kept in touch and active with fans is through their merchandise. Some bands have put special discounts on items, or even released specialized merchandise. Many alternative bands like My Chemical Romance, Silverstein and Thursday have released simple face masks, limited shirts, and even puzzles to keep people busy while at home.
Not only have bands and musicians begun selling discounted or exclusive merchandise, but many have also made a percentage of their sales go to organizations during this time. Proceeds have gone to hospitals for direct help, organizations like the MusiCares COVID-19 relief fund and the Crooked Media Coronavirus Relief Fund have provided funding for efforts to relieve hospitals, researchers and people in need during this time. Some bands, however, have also made proceeds go to benefiting the road crew: people who help them on tour, and currently are out of a job.
Another, more popular way musicians and performers have kept busy and the positivity up is through live performances. People like John Legend, Billie Ellish, Billie Joe Armstrong and so on have done personal live performances over social media. And just over the weekend, a live stream event that is known as 'One World: Together at Home' featured 40 performers and influencers banding together, set up by the World Health Organization, Global Citizen and Lady Gaga. The event earned $127.9 million in COVID-19 relief for healthcare workers striving to help others and find a cure.
A recent complaint during this quarantine is about celebrities and people like that not doing anything to help during this time. They have the resources, money, and means, so why wouldn't they? It's important to see how this isn't always the case as various performers, like those mentioned and otherwise, are doing what they can to make this time easier and enjoyable for both people stuck at home, and who need the extra help.
About the Contributor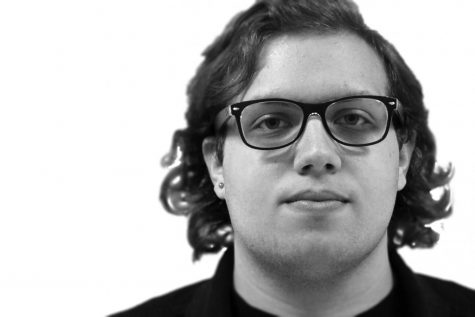 Jared Bysiek, Features Editor
Jared Bysiek is a senior at McHenry High School's West Campus. He enjoys photography, literature, art, video games and music, especially punk, ska and thrash. A member of MCHS's yearbook staff his junior year, Jared's passion for music and journalism fuel his interest in politics, staying informed, and searching for the truth.