Opinion: Teenagers need Prom more than you think
Prom acts as one of the milestones for juniors and seniors, and school staff should do anything possible to make this day happen.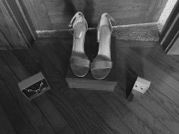 Megan Walsh, Contributing Writer
April 23, 2020
MCHS juniors and seniors are posting all over Instagram, Snapchat, and Facebook wondering about the future of Prom. With everything up in the air due to the recent COVID-19 outbreak, they want to have something that they can hold on to. 
COVID-19, also known as the coronavirus, started in December of 2019. According to CNN, cases of pneumonia occurred on December 31 in Wuhan, China. On January 1, Chinese officials realized that this was a virus with a source of wild animals. On January 7, Chinese officials confirmed the outbreak to be known as a novel coronavirus, with the name COVID-19. On January 30 was the first identified case in the United States. By March 11, 2020, WHO officially declared coronavirus as a pandemic. 
Illinois was put into a Shelter in Place order by Governor Pritzer starting on March 21. This original order was set to end on April 7, with restaurants, businesses and schools re-opening on April 8. This order was extended until April 30, meaning that Prom is not allowed by law. A Shelter in Place order is meant to discourage people from leaving their homes, except for essential items such as groceries, gas, medicine and essential work. The reason for this extension is because the peak of illness for Illinois is not until mid-to late April. While waiting for this peak, deaths and cases will keep increasing, so it is meant to protect those in Illinois. 
With all the uncertainty going around about the future for school, high school students want at least one piece of confidence to hold them through this difficult time. Megan Steck, West Campus Prom Advisor, claims, "As of right now, we are trying to do everything possible to still hold a prom, even if that means moving it into the summer." Due to the uncertainty of everything, the Prom committee is even looking at holding Prom at West because they need flexibility in order to keep Prom. Mrs. Steck explained, "Gina Adams, the East prom sponsor, and I are currently working with our administration and the East and West student Prom committees to come up with ideas for what a prom experience at West would look like." Students can hold on to Prom because the Prom committee is working really hard to keep it because they're saying, "Students have lost so much this semester, and we want to do anything possible to have this event for them."
Some outside of the school may think to just cancel Prom because there is no guarantee and saying it will be postponed would be giving false hope to the students, but I can assure you that just a thread of hope is all that a student needs in order to get through the uncertainty of the times. Adults on social media have also been expressing that there are more important problems that deserve the attention of senior proms. Their argument of "Well, people are dying" is invalidating a portion of students. 
Juniors and seniors need something to look forward to and hold onto during these uncertain times. Everything is up in the air, and nothing is the same. Giving these students a little bit of hope will go a long way. These high schoolers have been waiting a long time to have these special high school moments. So, if you see a high schooler, give them a thumbs up or simply say, "It's going to be okay" because they need it.