Point-counterpoint: Worth the stress?
This week, juniors take the PSAT while underclassmen practice test prep strategies. The disruption to learning begs the question: Is standardized testing worth the stress?
October 25, 2022
Every year in the fall, MCHS juniors take the Preliminary SAT. Sometimes freshmen and sophomores take versions of the test, and sometimes eighth graders visit the school to take the PSAT 8. This year, while juniors take the PSAT, freshmen and sophomores will complete test prep in their core classes and schedules will be shortened to accommodate parent-teacher conferences.
But high-stakes testing stresses out students  and disrupts the school schedule — all for test scores that colleges are less interested in than each year. Though the scores are just as important for the school and community as they are for the students, but is the PSAT worth the stress and disruption?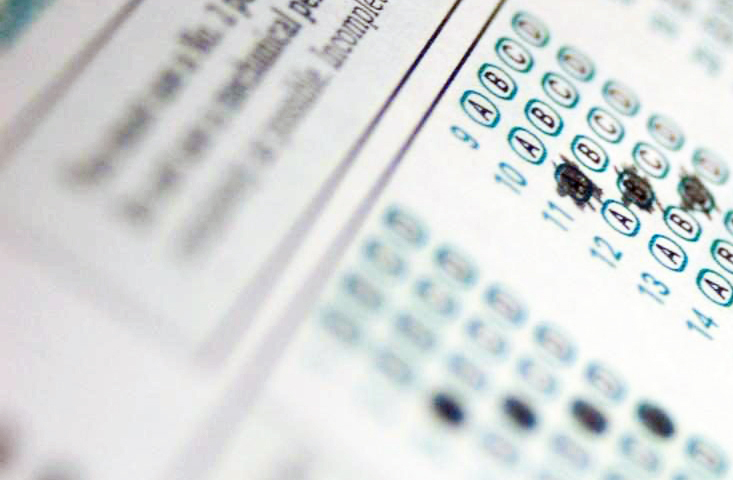 Pro: Standardized tests are beneficial to students
As PSAT and SAT typical testing time approaches, students begin to dread the fact that they have to take it. They question why they even have to take the PSAT, according to uniformed students, if colleges do not even care about that score. However, there are many benefits to these tests.
Currently there is a trend of colleges and universities no longer requiring SAT or ACT in order to be admitted to the school, but this is slowly reversing and some still require the scores. Schools that do not require the scores will still accept scores within a student's application, which can be very beneficial to students if they did well. Students can earn scholarships and have a higher chance of acceptance with better SAT or ACT scores. Even with the PSAT students can earn recognition and scholarships, plus it works to prepare students for future testing.
The PSAT allows students to prepare themselves and understand how the SAT or ACT will work. Upper Campus counselor Gary Myers says that students and staff members can get a better understanding on where they are academically going into the future testing, which can help them prepare so they can better their scores.
Most believe that the PSAT stands for practice SAT however it actually means preliminary SAT. According to Curtis Menke, the college and career counselor, the PSAT can earn students scholarships and other recognition, such as national recognition programs, the National Merit Scholarship Program, and other prestigious national scholarship programs. The PSAT can have real outcomes for students, if they score well enough on the test.
Even though many colleges and universities currently require SAT or ACT scores, it can be very beneficial to increase acceptance to schools. If the student does not do well on the tests, then it does not have any consequence, but if they do well on the test it opens more opportunities for them. Scholarships and a higher acceptance can be earned by scoring well on the tests.
Taking and preparing for the PSAT, SAT or ACT can be very stressful on students. However, the rewards and opportunities that could come from these tests are worth the stress. Students that score well will be rewarded through scholarships or recognition, but if a student does not score well it will not work against them. The students future can be bettered through a week or two of stress.
Approaching testing season, many students should take the PSAT and other tests seriously, since it could benefit them in multiple different ways. Everyone has the opportunity to do well on the test and if they do not there is no negative effect upon them. So why stress over something that can be so beneficial?
Leave a Comment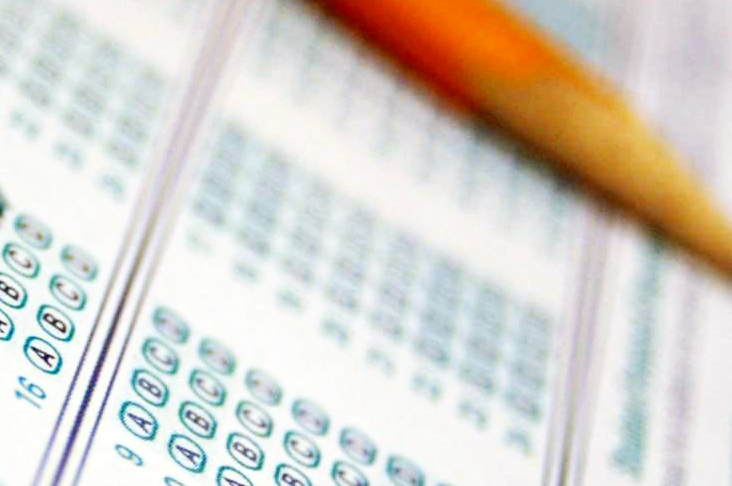 Con: Standardized tests should be optional
Every year MCHS students go through the process of taking the PSAT and SAT exams. Though many people still believe that these standardized tests are important to a teenager's high school career, there's proof that the PSAT and SAT cause unnecessary stress and anguish for students.
The PSAT is a preliminary test that is meant to prepare students for the SAT exam their junior year of high school. Students at MCHS take this preliminary test one grade at a time throughout the course of a week.
The SAT is typically used to measure a student's knowledge on topics that they've learned throughout all of high school. The test is often presented as a major factor in a student's future due to the way that colleges view scores in order to admit students.
In recent years many colleges have become test optional, meaning that it's up to the applicants whether or not they want to submit their SAT scores to the school they're applying to. This has made many students feel as though the test does not matter, and therefore has made overall scores of MCHS students decrease in the past two years.
In addition to many colleges going test optional, many colleges in the midwest don't look for SAT scores anymore. Illinois is one of only eight states left that still requires all high school juniors to take the SAT. With such a low number of states requiring the exam, it feels almost useless taking a test that most of the country no longer expects students to take.
The SAT has become such an integral part in MCHS's atmosphere that many teachers are being encouraged to teach SAT prep in their classes. Requiring teachers to take class time to go over test prep may be helpful for juniors when the actual exam rolls around, but for freshman and sophomores it simply feels like a waste of time. In addition to this, students are often expected to complete regular class work as well as study for the exam in their own free time, leaving little room for rest and causing students to stress more than is necessary.
Sometimes good PSAT and SAT scores can help students receive scholarships and give students an opportunity to be recognized for their hard work. Though these opportunities are amazing, it can be hard for students to score well on these tests, giving them a low chance to actually receive any recognition for their hard work. And when students work hard and still don't do as well as they expected, it can cause a drop in morale and make students feel poorly about themselves.
The PSAT and SAT tests should be an optional exam for students to take. Many states across the nation have started letting students choose whether they want to take the SAT or ACT, and some states don't require either test to be taken. This solution seems like a simple fix to a problem that burdens MCHS students every year. Some students and their parents truly believe that taking the SAT is the best choice for them, but others would rather not take the extra time out of their lives for a test that may or may not impact their future.
Leave a Comment