Unfinished West tennis courts disrupt girls season
The completion date for the new tennis courts at West Campus remains uncertain as the school year and girls tennis season progresses.
The new tennis courts ran into trouble when workers encountered a natural spring. The construction zone filled with water, which slowed the completion down. To account for hitting the spring, construction workers had to use drainage rock and tile to reroute the water. 
The news of the setback upset many people, including the girls tennis coaches and players because of the news that the courts may not be ready to use until their season is over. Athletic director Barry Burmeister said, "We are hoping that the tennis courts will be finished early October … but all of this is dependent on Illinois weather."
The girls tennis season had to be moved to Knox Park for the season due to the project that is ongoing at West Campus. The girls have to take a shuttle from East campus to Knox Park for practice, and all of the matches are away at other schools. 
Varsity tennis coach Kyle Funkhouser stated that the construction could take up until the end of the girls' tennis season, and he is hoping the girls can get at least a week in on it. "It stinks, [because] girls get 'put-out' and have to struggle with it."
The school district wants to ensure that they get it right so that they don't encounter following issues. Burmeister said, "We also do not want to rush the process and run into problems later, as we want the best facilities for our students, school and community as a whole."
Girls tennis season ends October 19. Many are hopeful that this project can be completed before the end of the season, and before winter halts outdoor construction. 
Hang on for a minute...we're trying to find some more stories you might like.
About the Contributors
Zach Brown, Sports Editor
Zach Brown is a senior at McHenry High School's West Campus. He enjoys playing, watching, talking about, and writing about sports.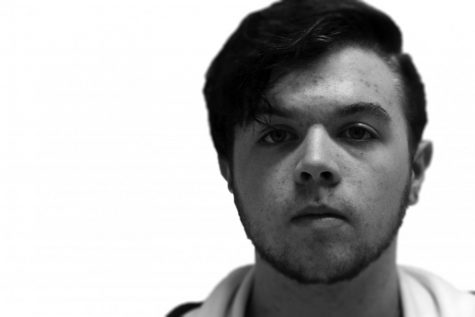 Colton Rasnake, Newsie
Colton Rasnake is a senior at McHenry High School's West Campus. Focusing on photography and writing, he assists the Newspaper and Yearbook by conceptualizing and taking photos.