West graduate hits high note in music career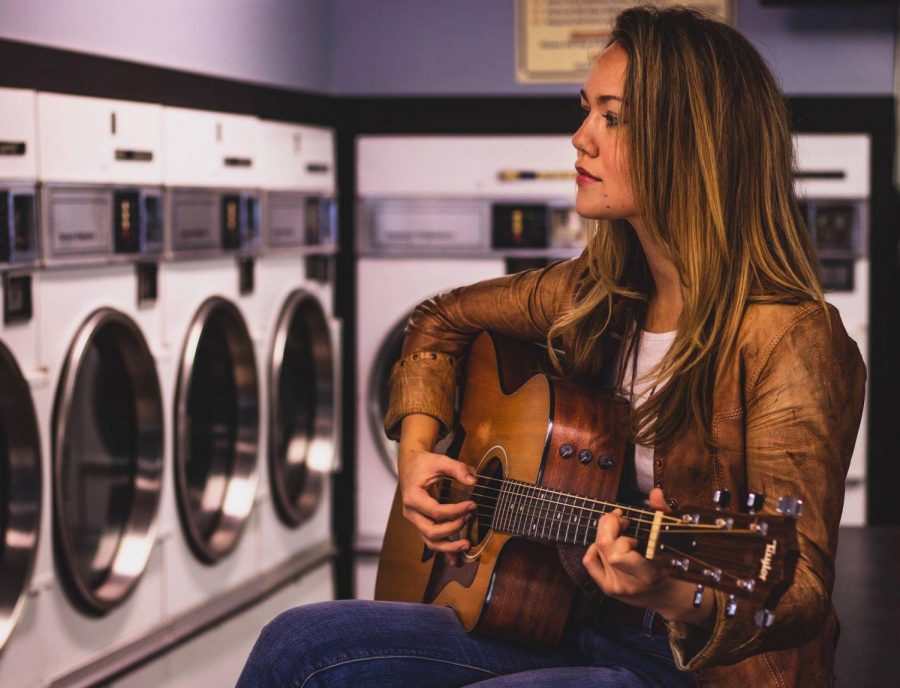 Dodging a crowd of people, lugging her suitcase behind her, recent McHenry West Campus graduate Mackenzie O'Brien weaves through the airport on her way to Nashville, T.N., where she is headed to write and record songs in hopes of establishing herself as a serious musician.
For O'Brien, this is a process that happens monthly as she heads to Nashville to meet her producer and tries to make it big as a singer and songwriter. She's found this experience to be very beneficial and is impressed with what she has accomplished so far.
O'Brien was working on one of her first songs when realizing how much time and work that went into producing it.
"Getting the song back last month from Nashville and hearing the wonderful set guys playing on it was just so rewarding to hear," said O'Brien, "[hearing] something so finished and polished that I created made me really proud of myself."
Her parents said they are proud of her, too, and have been supportive of her decision to become a singer, despite the obstacles that come with the career. In fact, her father, Mike O'Brien, is her manager. He helps her with booking shows, moderating her Facebook page and professional website, and protecting her from any bad deals. Although it is time-consuming, Mr. O'Brien said he enjoys helping his daughter out.
"I think if she was running the business, it would take something away from her," he said. "This way, it really allows her to focus on building her craft where she doesn't have to worry about the other stuff."
O'Brien has been influenced by not only her parents but by teachers from MCHS. Transferring from Faith Lutheran High School to McHenry West for her senior year was worth it. She explained how she was involved in cheerleading and theater at Faith Lutheran but felt she really found her place at MCHS. While there, she threw herself into music, which was her true passion, by participating in musicals, choir, and anything music-related that West had to offer.
"[My senior year] was honestly the best school year of my life, and it really made me more confident because it was the first time that I actually made real friends," O'Brien admitted. "When I went to West and I actually met people that were interested in music, it just made me want to do it more.
She said she felt very supported by her teachers there, some encouraged her to pursue her dreams. Derek Galvicius, Mackenzie's choir and guitar teacher, helped her with music theory and with focusing on the tone of her voice.
"
When I went to West and I actually met people that were interested in music, it just made me want to do it more."
— Mackenzie O'Brien
In his classes, Galvicius says that he tries to help all of his students obtain a full understanding of music.
"The goal is to have [my students] not only just be great singers but great musicians," Galvicius said. "So [it's about] understanding what the page means, all the notes, the rhythms, the style, not just sing beautifully."
Mackenzie has kept in touch with Galvicius, sometimes meeting him for coffee and talking about her career. She sends him her new tracks to get his input. 
The road to any career can be rough, and for O'Brien, it has been tough trying to become a singer/songwriter. Mackenzie has faced rejection; she recently auditioned for The Voice but was turned down, which she said was disappointing. She also has faced vocal fatigue from singing so much.
"[My vocal fatigue] gave me a wake-up call", Mackenzie said. "I was like look, I need to do this, this is the only career I want to go in, and so I have been focusing on drinking a lot of water, and warming up my voice every day, even when I'm not even singing."
Her journey of trying to become a singer has not been easy, and it's not over yet. It has been a bumpy road, but she is determined to pursue her dreams further.
"I learned that you really have to love it to stick with it," O'Brien said, "I know that if I'm passionate and driven enough, something can happen."
Leave a Comment