At 6th annual Poetry Slam, students speak their truth
During the annual East Campus event, sophomores packed the teaching theatre to cheer on their poetic peers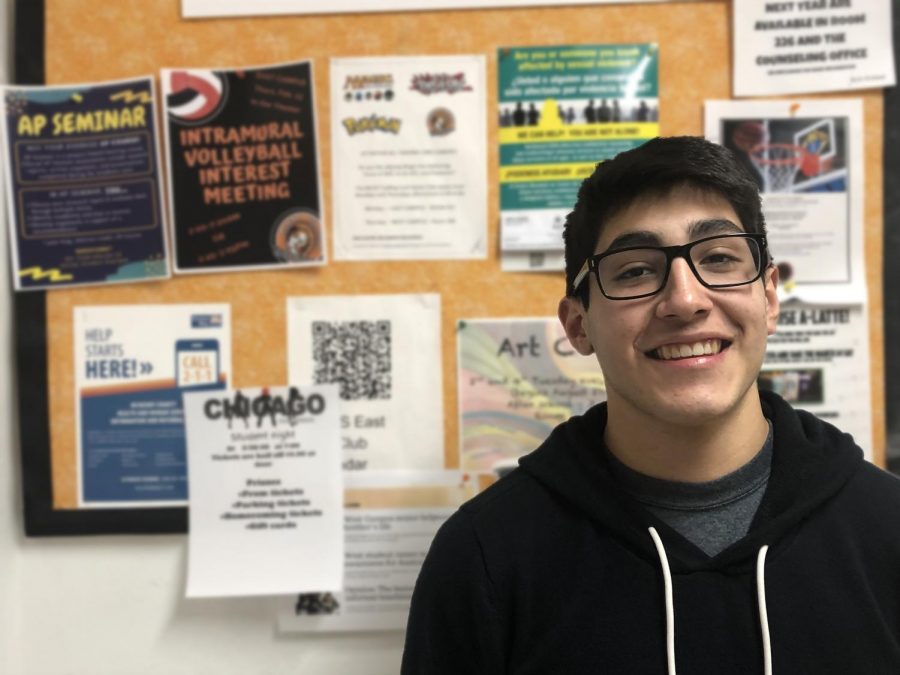 The 6th annual East Campus Poetry Slam took place on February 7 in the East Campus teaching theatre and featured performances presented by East sophomors and last year's winner Caleb Schopen. 
East Campus English teacher Patrick Noote, who helped run this event, explained that it takes dedication to make it into the Slam Poetry competition. 
"This takes a lot of time and energy," he said. "The poem is about something you're passionate about, and is something that is turned from a literary work to being performed."
Slam poetry was established in the 80s but became popular in the 90s. Poets could express their poems an emotional manner by using facial expressions that work with their poems. This gave meaning to their art and became even more popularized with the concept of open mic. "It's an opportunity for people to hear students and each other in a different way,"  says Noote.
MCHS English/Social Science
Enrique Roble won crowd favorite and the overall competition with his poem "Is This Life Really Mine?" 
"It's about dealing with internal struggles and finding a way to deal with them," says Robles. "I wanted to connect with other people who have the same struggles and tell them there is a way to deal with it. That no matter how hard life puts you down there is always a way to deal with it and be happy."
MCHS English/Social Science
Skyler Kunetka and Alexis Schwartz won second with their poem "Divided Yet Together," which discussed abortion. 
"We were inspired by the issue of communication and disrespect of others' opinions in society today," says Kunetka. "As a whole, the nation is so divided. We wanted to talk about a hot topic in society today and show how we agree to disagree. We wanted to convey that nothing is black and white and that with love and respect we can use each other to learn and grow." 
McKenna Keegan won third place with with her poem "Halls of Mirrors," which addressed people's self-esteem in today's society. 
"It's about self-reflection and how people see themselves," says Keegan. "I wanted to communicate a theme of self-love. That self-love is not only achievable but comes with time and patience to get there, despite the imperfections of being a human being." 
To wrap up the event, junior Caleb Schopen, who won the Poetry Slam in 2019, presented his poem "Unplug" about how people don't interact in today's society due to the over-usage of phones. Schopen touched on how society is losing social interaction due to technology and how if people would branch out, socialize, and be kind to one another,  everyone would be happier and more friendly.
Additional reporting for this story by Kyla Henige.
About the Writer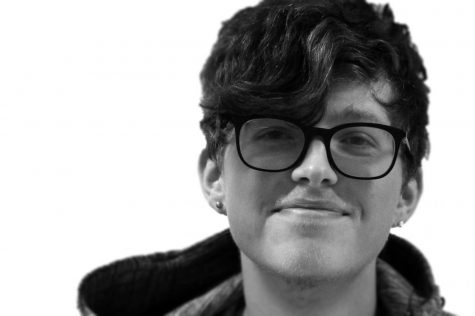 Chase Creech, Staff Writer
Chase is a sophomore at McHenry High School's East Campus. He likes sports, fashion, art, and YouTube. Chase took Introduction to Journalism last year and was a part of The McHenry Messenger's inaugural staff as a freshman.