Newest Warrior seeks to bring change
With a new job in a new place, Mr. Stroh, the new dean, is looking towards the future of MCHS.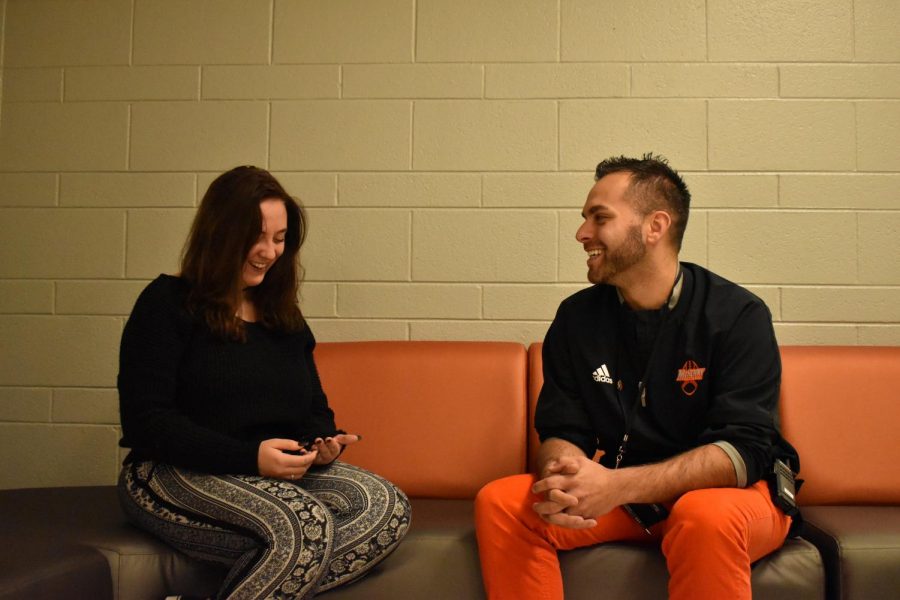 Philomena Cyboran, Contributing Writer
October 18, 2019
Eight weeks ago, the sound of chattering in the halls and the creaking of lockers at McHenry Community High School came back as the school transitioned into the new year. Mr. Stroh, the new dean, found himself also transitioning into MCHS with a new job in a different school. His plan: to impact the students with changes while getting used to the feel of MCHS. 
Mr. Stroh started out as a teacher at Barrington High School where he taught biology. He enjoyed watching students learn and expresses, "I really enjoy watching students making connections with the content." 
Even though he loved the subject biology and liked to watch the students learn from what he taught, he lost some of that passion through his teaching years. He still enjoyed helping the students out and looked for ways to work with both of his interests. He states, "I really enjoy teaching, but my favorite part of teaching was talking with the kids. It wasn't necessarily the content." He hoped to get into administration, so after seven years he found his way to his position at MCHS as the new dean. 
He admits that he was sad to leave his other school, but explains how great MCHS in just his first few weeks. His new job keeps him involved and helps the kids while leaving out the content of the classes. As the dean, he gets to help kids solve problems that go deeper than what you learn in class.  "I feel like I can make connections with the students, that's what attracted me to the dean position," explains Mr. Stroh. When he saw the opportunity to be dean he knew the position would fit him well. 
While adjusting to the changes in his career path, he also strives to make the school better. He wishes the students feel welcome here at MCHS and have places where interests beyond the classroom can grow. Both Mr. Eiserman and Mr. Stroh have been working together to bring new things like intramural volleyball to MCHS. John Paul Cyboran, a junior at MCHS, has talked to the administration many times to bring boys volleyball to the school last year. When he heard of Mr. Stroh trying to start an intramural volleyball he expressed, "It will allow people to play volleyball with each other and maybe make new friends." Cyboran hopes that it will run well and give everyone a good opportunity to play.
Aiming to be seen as someone who is able to help, Mr. Stroh wishes he will not be seen as a dictator or someone very strict. He spends much of his time trying to improve the school: "[Administration] are constantly busy and the one thing we want to do is to be more visible and open." From jumping to parent meetings, after-school activities, watching over students, etc., he stays very busy throughout the school. 
Mr. Stroh is constantly on the move. He has been a dean at MCHS for eight weeks now and is starting to get the feel of the school. Hopping from one job to the next can be tough, but being a dean is what makes Mr. Stroh happy. Spending time with the kids is a way Mr. Stroh feels he can do the most good. He has been improving the lives of students and managing the school well in his first few weeks.
About the Contributor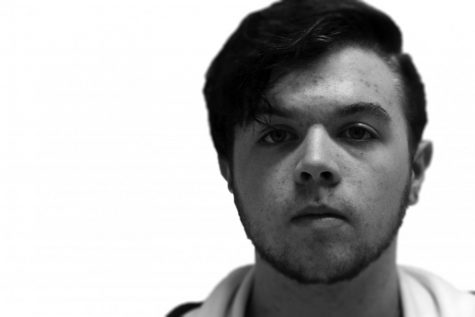 Colton Rasnake, Newsie
Colton Rasnake is a senior at McHenry High School's West Campus. Focusing on photography and writing, he assists the Newspaper and Yearbook by conceptualizing and taking photos.