Opinion: West's needlessly hazardous parking lot
New and experienced drivers alike struggle to escape West's crowded parking lot with no light and only a single entrance/exit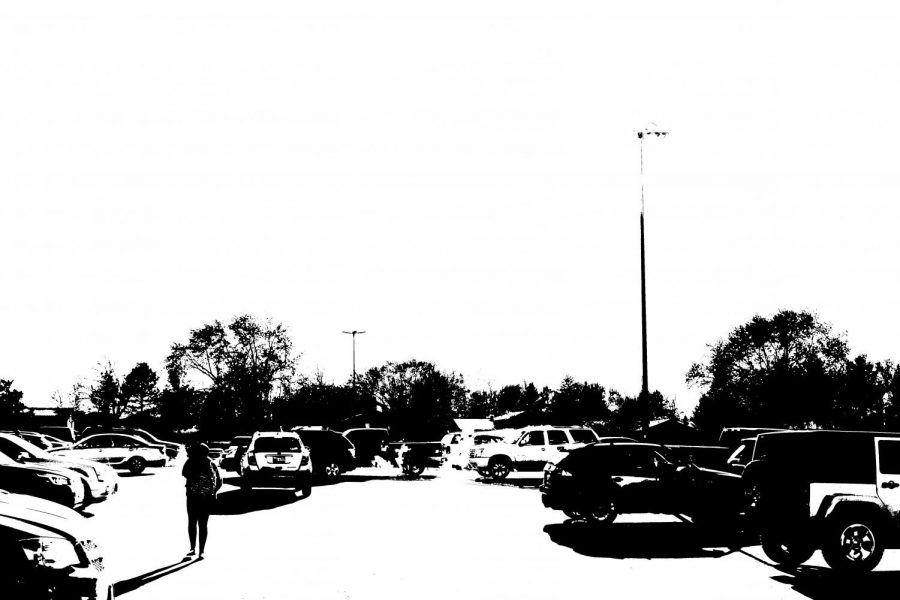 "
The parking lot is confusing for even parents, and in a space meant for young drivers, it should be more efficient and safer. Students should be able to get in and out of school safely. "
— Alayna Trimingham
A high school sophomore has only been driving for less than a year. The student gets in their car and heads to school. The line of cars is long, as usual, and a single police officer is directing all the cars into the school. The new driver, after the wait, must now enter the school's parking lot, where students must now try to manage the traffic themselves. 
MCHS students have lost the spots close to the school so the staff can park there during construction of the campus's new wing. Although this change makes sense, now inexperienced drivers must drive around the main area to their new parking lot, which is very messy and has caused both accidents and tardies as a result. New drivers should not be put in conditions that are hazardous, especially at school, which they are required to go to each day. 
It is important to add students have jobs after school. Many students are not in the economic situation to afford to lose a job. The parking lot takes a lot of time to get out of, and could cause many students to lose their jobs that they need to help their family or themselves. Having two exits—the original and another one for Boone Creek and Legend Lakes students—would cut this time in half.
In addition to this new exit, a light at the intersection would minimize the risk of accidents. With many naive teenage drivers, student do not have room for human error that the police officer could give. A stop light would help control the flow of traffic, especially on busy Crystal Lake Road.
The parking lot is confusing for even parents, and in a space meant for young drivers, it should be more efficient and safer. Students should be able to get in and out of school safely. A light at the entrance to the school, as well as another exit, will help make the school safer for parents and students.