Freshmen, new students invited to tour campuses
Before starting its hybrid schedule, students who will have a chance to tour East and West Campuses later this week
Before students go back into the building to begin hybrid learning, East and West Campuses will hold an open house for freshman, transfer, and new students at the school on Wednesday and Thursday from 6-8:00 p.m. 
The open house is for students and parents/guardians to have an opportunity to get familiar with the building. It is suggested that students use their time to locate their classrooms and lockers. According to the district website, students will receive a tentative second semester schedule, a self- certification pad, a an MCHS face mask. Students that are unfamiliar with their classes should go through their schedule as they would during the school day. 
Students of West Campus should arrive on their day to go to the open house. According to the district website, on Wednesday, "orange day" students may visit, and "black day" students may come on Thursday. Doing so limits the amount of students in the building all together. 
Students of East Campus can arrive either Wednesday or Thursday, but according to their last name. A-La students should arrive at 5-6:30 p.m., and Le-Z should arrive at 6:30-8 p.m. According to district website, families can pick whichever evening works best for them. 
Every student who is new to the building is recommended to come to the school for the open house, even students who are planning to use the digital learning plan rather than hybrid. "I would invite any student out — digital or not," explained Dr. Jeff Prickett, current East Campus principal and next year's district principal. "If they ever change their mind, or conditions allow for them to return, they will want to be familiar with the school." 
While students will tour the building, teachers, administration, and LINK leaders will be helping students. "There may be a few teachers in attendance, but I doubt too many. Mostly admin and LINK leaders upperclassmen," said Prickett.
Since school starts using the hybrid plan on Martin King Jr. week, students will have a different schedule than usual. "The 19th is a day off. No classes," clarified Prickett. Everyone will resume classes on January 20, which is an orange day. 
"Black day" students have an asynchronous day on January 20. 
When school resumes on January 20, many students will have to take the bus to school. The bus protocol is the same as before: wear a mask and fallow all of the rules used in previous years. Buses will run on predetermined routes and if there is transportation needed, parents can fill out a form sent via email. Busses will function the same as before, but students will have to wear masks.
About the Writer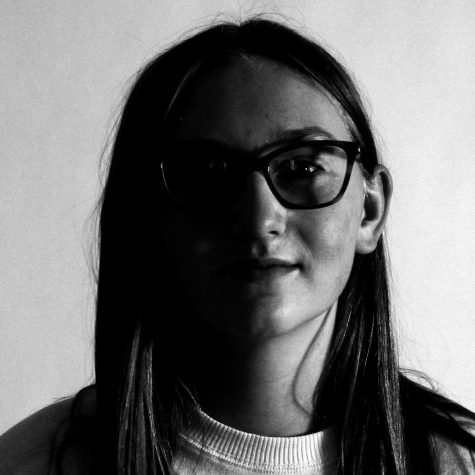 Mackenzie Sroka, Staff Writer