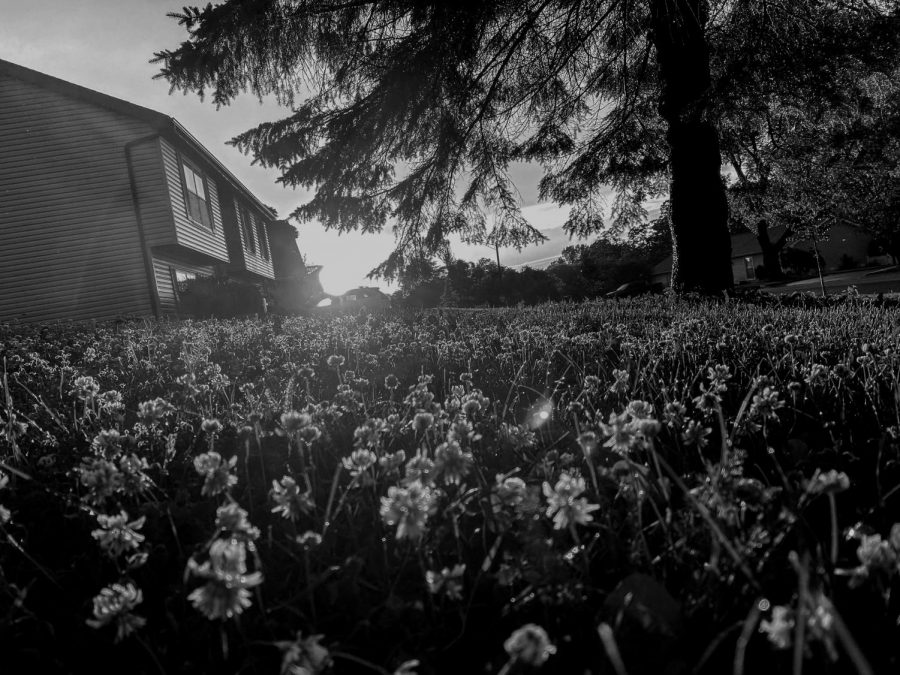 Stuck in summer
March 12, 2021
Throughout the course of the summer, COVID-19 cases continued to increase, and strict guidelines were still in place to help prevent the spread of the virus. 
Despite the restrictions, many students found ways to stay positive during the summer quarantine. Some found ways to socialize and spend time with friends safely while others focused on doing things to stay busy. 
"I just talked to friends a lot, kept in touch," said senior and athlete Ryan Kostelnik. "We did some team Zoom meetings, stuff like that. Just keeping in touch with friends and trying to socialize from home."
"After talking with the friends I met, we safely planned ways to hang out," said sophomore Joseph Sacramento. "We made TikToks, played "Just Dance," went to the lake, played board games, played "Minecraft," and ordered food. I also started biking around town in my free time."
"I started working out a lot and I would bake a lot of desserts and stuff," said Hying. "And of course I watched Netflix. I would almost write like to-do lists every day just so I would do one productive thing, or I started drawing a lot, so as long as I did one thing other than sleeping that day I felt productive."
"I feel like FaceTiming people really helped," said junior Jeff Lin. "I feel like that was the main thing that actually, helped me a little bit more."
Administration and teachers also used the summer to prepare them for the upcoming school year. They worked to create safe hybrid learning models that would efficiently serve students and improve the remote learning experience to make it easier for teachers to provide quality education and students to be successful in learning. 
"I did have an opportunity to adjust to the fall semester," said Sean Sterner, chair of the social science department. "As the summer school principal, I had the opportunity to see how digital learning works and that helped me prepare for this school year."
"I think in early June or July they issued new orders of how schools can reopen schools, under a hybrid model," said McTague. "We were kind of in that preparation phase of coming back in a hybrid model. And then, of course, right before school started, we saw another increase in cases, new guidance was issued, and we were forced to remain digital."
By the end of the summer, COVID-19 cases had once again spiked dramatically. The increase in cases pushed back the reopening of schools, businesses, and social gatherings.