Each year kids across the country participate in Halloween festivities, and we are no different. As trends have changed over the years, so have our costume sensibilities. Halloween was a lot more fun as a kid then it is now and we put a lot more creativity and feelings in our costumes, and we went back and analyzed them. 
These costumes have kept kids interested across the globe and kept the imagination growing. Being a kid lets creativity shine, and Halloween is just the way to do that.
Disney Princesses
In 2008-2009, we had our Disney princess costumes. A Lot of kids dressed up as their favorite Disney princesses because it shows youth and creativity. They wanted to feel like they were on top of the world in their own little fairy tales. Princesses were popular because a lot of kids around the ages of 3-5 had a lot of imagination and princesses brought that to life.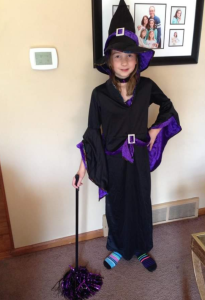 Witches
In 2010-2011, we had witches. Witches are fun because they cast spells and have fun hats. Kids like to feel like they have magic when they are younger. They have their own imagination and things like the broomstick and witch hat are just fun little objects to really bring the costume to life.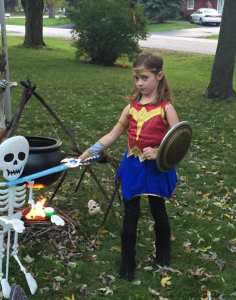 Superheroes
In 2012-2013, we had superheroes. Kids love the idea of having superpowers and the thought of them being able to fly or use hypnosis on someone really shows their dream way of life. Dressing up as a witch helps with the idea of fighting off evil spirits and protecting people. Being able to live in our costumes and experience life as if we were in our favorite superhero movies was an enjoyable part of the Halloween celebration.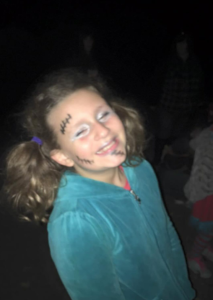 Power Rangers
In 2014-2015, Power Rangers were the rage. Power Rangers are the same as the superheroes but with more intensity. As kids get older they experience different interests. Kids start to feel less creative and they still want to be superheroes and have the powers. Kids enjoy showing their families their interests in their costumes and showing their swords and their different abilities, and power rangers provided a more mature way to do that.
Monster High
In 2016-2017, we had our Monster High characters. Monster High was very popular in the early 2000's and everyone wanted to be their own ghoul that they thought they were most similar to. Kids enjoyed their different skills and how each character had their own special quirk.