West Campus construction still on schedule
The district says the three-story extension be ready for students by March 2021
Joe Ndu, Staff Reporter
December 7, 2020
The new extension to West Campus is entering its final stages of construction. It is currently on schedule to be completed in January 2021.
"Most of the building will be finished and furnished by mid-February," said Carl Vallianatos, assistant superintendent of curriculum and instruction. "The last three spaces that will be completed will be the Manufacturing, Construction, and Graphics Labs because they will have to have their equipment moved from East this summer. The entire building will be finished this summer for a fall open."
The new extension, called the Center for Science, Technology and Industry, will be open to students before its official opening in the fall of 2021 when East Campus is scheduled to be transitioned into a freshman campus, and West into a senior campus.  
"We expect that the 10 math classrooms, science labs, Engineering, Incubator Lab, Computer Science, and Communications classrooms will all be open and ready for students by March 1," said Vallianatos. 
Construction on the extension began in the spring of 2019. Since then, its completion has been anticipated by students and staff.
"I think it looks awesome and I can't wait to see it finished," said senior Trevor Rockweiler. "I think it will provide many new experiences because kids are gonna want all their classes in the new and improved part of the building."
The completion of the extension will provide many new learning opportunities for students at MCHS. 
"This new extension allows for the STEM program at McHenry to flourish," said senior Chloe Walker. "With the rising amount of careers in the STEM field, this new extension, and the new classes students will be able to take due to it, will allow students to gain an interest in the field and gain exposure to the field much sooner than they would without the new programs. In addition, the study/common areas will allow students to work more cohesively on group projects and studying."
"Although I will have graduated by the time the construction is finished," Walker adds, "I truly believe that students and staff alike will gain from the opportunities presented by the extension being built."
Additional reporting for this story by Emma Snyder
About the Writer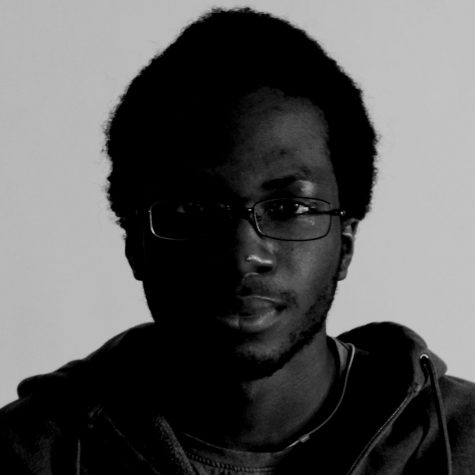 Joe Ndu, Staff Writer
Joe Ndu is a senior at West Campus. In his free time he enjoys video games, writing, art, learning about history, and listening to music. He looks forward to contributing to the McHenry Messenger.