Opinion: The silver lining of a weird year
Though we may be tempted to forget the 2020-21 school year, our "Zoom year," we may have a hard time forgetting a year with so many ups and downs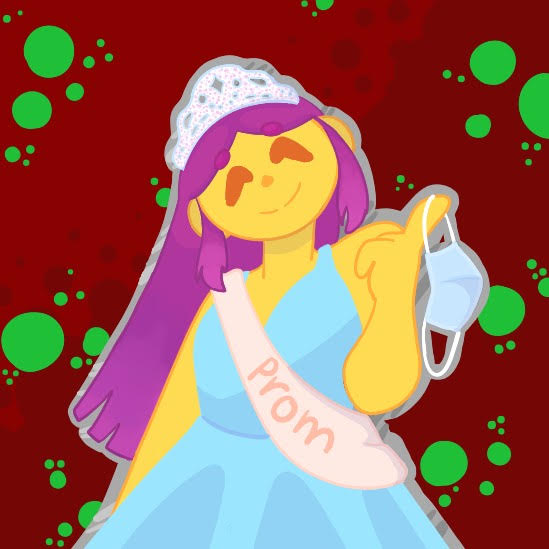 Zoom calls during senior year — it's not quite the last year of high school that so many MCHS students dreamed of. However, most students are now back in the building to catch the end-of-the-year events like the graduation and prom that they deserve.
Although it has not been exactly perfect, there have been more positives to this school year than many think. On April 30, the Mask-erade was held where students had a comedian, food trucks, and dancing. Not many students bought tickets, but more attended than expected. This is evidence that MCHS is working hard to give the seniors the last year they wanted, as well as following the safety guidelines. 
The seniors are also getting a fairly normal graduation, though stretched over the span of two days. That's a way better alternative for them than a Zoom graduation or no graduation at all. Graduation is a wonderful way to celebrate student achievements and reflect on memories as the students go into a new chapter in their lives, and this year's seniors will go out on a memorable note.
Though sports seasons were delayed, many athletes still enjoyed a season — many of which were canceled last year. A lot of school spirit comes from sporting events like football games leading up to Homecoming. MCHS did still have a few opportunities for students to watch the games. The school still held Homecoming week as well. This gave the chance for students to dress up a little and celebrate their school spirit — and for senior have some fun with their last month.
Schedule changes also plagued this school year, which tugged students, especially the seniors, back and forth with their emotions. It was definitely a roller coaster, but second semester offered students the option to go back full time. While it's true that not everyone is back yet and the year started out with students stuck at home, most have been able to finish their school year in-person, able to see each other after so much time apart.
Overall the year has been a little rough, especially for the seniors that wanted to have a memorable last year. However, that's exactly what they got—a great second semester, a series of end of the year events, and a school year unlike any other that they will always remember.