Review: Four books by Black authors to read this Black History Month
From realistic fiction to retellings of old myths, these books by Black creators are sure to please every type of reader
Since 1926, the month of February has been recognized as Black History Month in the United States. This month serves to honor the contributions African-Americans have made in many fields, including the arts and entertainment. Here are three books by Black authors that will not only educate, but also entertain readers.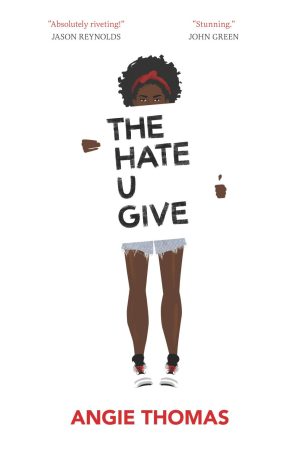 1. "The Hate U Give" by Angie Thomas
Angie Thomas' fictional novel "The Hate U Give" follows the story of Black teenager Starr Carter who lives in Garden Heights, a predominantly Black neighborhood, but attends a mostly-white preparatory school. Starr struggles with not fitting in at Garden Heights as some see her as "white-washed." One night after a party where gang violence breaks out, her friend Khalil dies at the hands of police brutality. When Starr testifies at the police station, the officers are more concerned about whether Khalil was a drug dealing troublemaker than with the injustice that happened. Throughout the book, Starr's attempts to bring justice by testifying in court, attending television interviews, and organizing protests. "The Hate U Give" also offers commentary on systemic poverty, gang-related violence and attempts to silence Black voices.
This book is not, by any means, light-hearted. Various scenes — especially Khalil's murder — are not only heartbreaking, but also angering. No scenes are graphic or highly descriptive, but they are upsetting nonetheless. "The Hate U Give" is a must-read for anyone seeking to better understand the struggles African-Americans in the United States face. The story readers follow closely resembles those real-life stories that are, unfortunately, often seen on television. This book does an excellent job at showing how racial stereotypes lead to terrible tragedies, and how the media and society try to silence people of color's voices. By far, one of the most important lessons in this book is that THUG LIFE stands for "the hate u give little infants f—s everybody."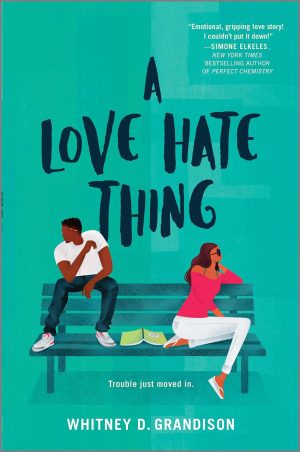 2. "A Love Hate Thing" Whitney D. Grandison
"A Love Hate Thing" is a young adult fiction book that follows the story of two Black teenagers who live practically opposite lives. Trice lives in Lindenwood, a rough neighborhood with lots of violence, and Nandy lives in a wealthy neighborhood where she maintains a "perfect" persona. When Trice gets shot and his grandfather dies, he moves in with Nandy's family who happened to be friends of his grandfather. Nandy struggles with internalized racism and stereotypes Trice — and anyone from Lindenwood — as thugs and drug dealers. Eventually, after learning about under what circumstances Trice was shot, Nandy starts warming up to him. They both also realize that they were each other's first kiss and first crush when they were seven years old. This book follows the cliché but beloved enemies-to-lovers trope.
Although at times the book hints at serious issues, such as internalized racism and domestic violence, it is overall an easy read. Being an enemies-to-lovers book, the plot of "A Love Hate Thing" is extremely predictable and cliché. The characters are also highly stereotypical, which might be irritating for some. For example, Trice is the bad-boy-with-a-troubled-past and Nandy is the affluent-prim-and-proper-girl. The main focus of this book is definitely not to educate readers about the struggles faced by African-Americans. It is more about telling the story of two teenagers who fall in love. Overall, "A Love Hate Thing" is perfect for readers looking for a classic teen romance book with diverse characters.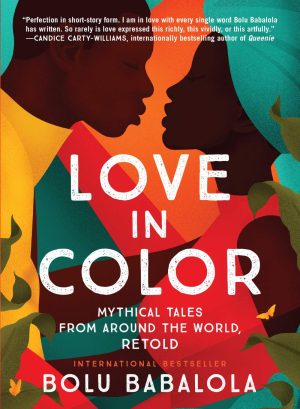 3. "Love in Color: Mythical Tales from Around the World, Retold" by Bolu Babalola
Bolu Babalola's "Love in Color" retells 13 love myths and folklore from Nigeria, Ghana, Egypt, China, and more. Two of these stories also feature non-cisgender and non heterosexual characters and couples. This book is set up in a way that each chapter corresponds to a different story. Additionally, many stories are retold in a modern context. For example, "Naleli" is originally a folklore from Lesotho, but in this book it becomes a modern friends-to-lovers tale. "Zhinu" is a Chinese myth about a woman who wove clouds and was separated from her lover, however, in this book she is a popstar. These tales are not all romance, however. Some of these stories also discuss toxic relationships and the objectification of women. 
"Love in Color" is overall a great book that a wide range of people can enjoy. This book is great for those who enjoy mythology and folklore and just want to read those stories from a different perspective. It's also great for those who have never read mythology but want to start doing so. Babalola writes her stories in such a simple way that no previous exposure to mythology is necessary to understand these stories. A positive aspect of this book is that the myths come from all around the world — from China to Lesotho. Also, some of these stories, such as "Psyche" are well known, but others like "Yaa" are hidden gems. Overall, an amazing book with diverse characters and situations.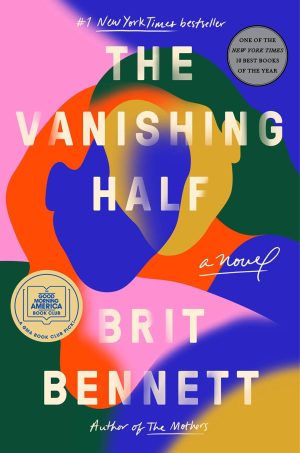 4. "A Vanishing Half" by Brit Bennett
"A Vanishing Half" follows the story of two twin sisters Desiree and Stella who are both Black, but could pass as white. Although their hometown was founded by a Black person, the citizens were obsessed with being as light-skinned as possible. This book follows their story after they run away from home. Desiree decides to live her life as a Black woman and gets stuck in an abusive relationship. Her sister, Stella, lives her life as a white woman and her husband and children know nothing about her past. When Desiree returns to her hometown, with her child, the townspeople start spreading rumors about her and exhibit racism towards her daughter, Jude. "A Vanishing Half" follows the lives of the twin sisters and their children. Additionally, this book switches time periods ranging from the 1940s to the 1970s. 
Bennett's novel is, in many ways, heartbreaking. This book takes place in the Deep South during the Jim Crow laws, so the racism African-Americans experienced is evident. Other sensitive topics are touched upon too, so this book is not by any means lighthearted. Despite all this, "The Vanishing Half" is a fantastic book that can educate readers about how people are treated differently because of their skin color. Bennett's writing style is very easy to follow, which aids in understanding the different time periods the book takes place in. Those who enjoy historical fiction, a diverse cast of characters, and want to learn more about the challenges African-Americans face will surely enjoy this book.