MCHS Comics and Manga Club hosts "Captain Marvel" showing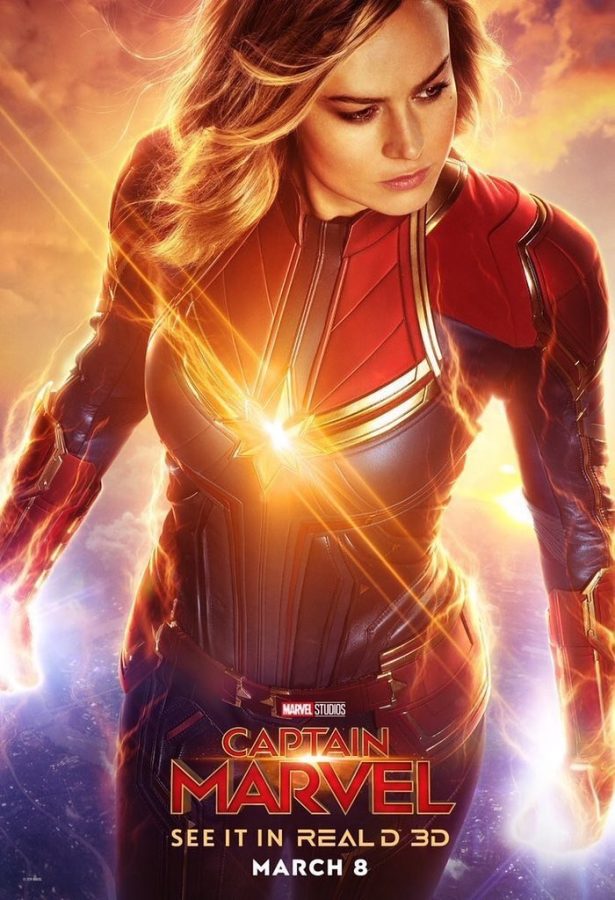 Mario Ochoa, Editor - West Campus
May 1, 2019
On March 9, 2019, McHenry Comics and Manga Club teamed up with the McHenry Downtown Theater on Green Street to host a viewing of Marvel's new film, Captain Marvel.
"It was a new experience for us, and we hope to keep on hosting new events in the future," said Curtis Menke, a counselor at McHenry West Campus and the creator of McHenry Comics and Manga Club.
Approximately 40 students showed up to the opening event, which, for their first event, Menke said he would consider a success.
"I really enjoyed the event because it was free and I am looking forward to the Avengers: Endgame!" said MCHS student Dakota Ruiz.
Captain Marvel, produced by Kevin Feige, is the story of Carol Danvers, played by Brie Larson, who is trying to find out her true identity and purpose. After crashing into a planet called C-53, Danvers is followed by a creature is known as "Skrull." 
After some high-speed chases and a few disguises, Carol Danvers discovers her powers of flying and energy absorption with a Special Operation Officer, Nick Fury, played by Samuel L. Jackson. Danvers then gets access to secret documents that reveal what happened in the destruction of the light beam a couple of years ago. Danvers eventually discovers her true identity and purpose once being on C-53 "Earth". 
Captain Marvel comes on the heels of the latest (and last) Avengers movie, Avengers: End Game. Comics & Manga Club will be hosting another private showing at the McHenry Downtown Theater on May 4, at 8 a.m.