MCHS begins to open back up to students
As MCHS opens its doors for in-person classes, sports, and extracurricular's, the district keeps safety at the forefront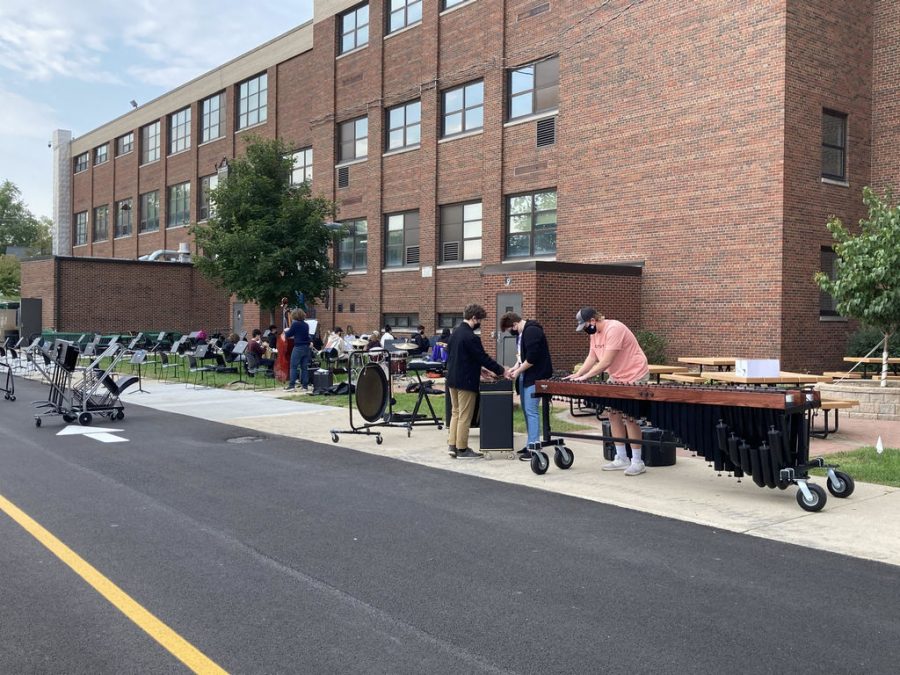 After opening the school to sports and extracurricular activities, MCHS will start allowing students to come into both East and West Campuses for in-person learning opportunities starting September 21. 
In-person learning is starting for students in hands-on classes, such as choir, band, manufacturing, graphics, and preschool lab. The schools will also be opening for students in special education programs, with IEPs, and students who are "disengaged" in digital learning. 
"As much as we try our best to replicate the learning experience digitally, there are many hands-on courses that need specialized equipment or elements of group collaboration," said Carl Vallianatos, assistant superintendent of curriculum and instruction.
District officials say bringing students back into the classroom for in-person learning will be done safely and with certain precautions, while still providing students with the support and educational opportunities they need. 
The IHSA has allowed low-risk fall sports including, girls tennis, girls swim, boys and girls cross country, and boys and girls golf, to proceed with their seasons this fall as well as 20 contact days for non-fall sports, between September 7 and October 31. 
"[These contact days are] for the coaches to work out with each sport and work on sport-specific skills," said Barry Burmeister MCHS's athletic director. "Many teams are allowed to scrimmage each other as well."
Safety measures have been put in place to ensure the safety of student-athletes. These include wearing masks when a six-foot distance cannot be managed, sanitizing athletic equipment often, and daily temperature and symptom checks. 
"I do feel that the staff and coaches do a good job of sanitizing the equipment before use and making sure everyone is healthy before practicing," says senior Jordan Konieczny, football player, and weightlifter. 
Extracurricular clubs are also meeting in-person under similar safety guidelines as sports. Many activities are having meetings outside or in small groups at the schools while wearing masks and maintaining a six-foot distance. 
"It felt very surreal stepping into the school again for the first time," says junior McKenna Keegan, a drama club member. "It brought a strange sense of nostalgia funny enough. The social distancing during auditions went pretty well. On the first day, we had to sign up for an individual audition time to come in, so I didn't get to see any of my other troupe members."
While guidelines for extracurricular activities are not specified as strictly, MCHS's administration and advisors are working hard to keep students safe and create a sense of normalcy in school activities. 
"I'm not a hundred percent sure of what we are completely allowed to do, but I know that the school wants to very, very slowly transition us to meet in person, so one day we can feel a little sense of normalcy," says senior Richelle Abano, West Student Council president.
Opening up both East and West Campuses for sports, extracurriculars, and in-person learning are the first steps to reopening MCHS safely. 
"This is in hopes that it is part of a phased opening and that at some point soon we have all our students back in a hybrid (50/50) kind of structure," said Vallianatos.