Bark and bite
Junior Bulanda's unique job training police dogs allows her to give back to her community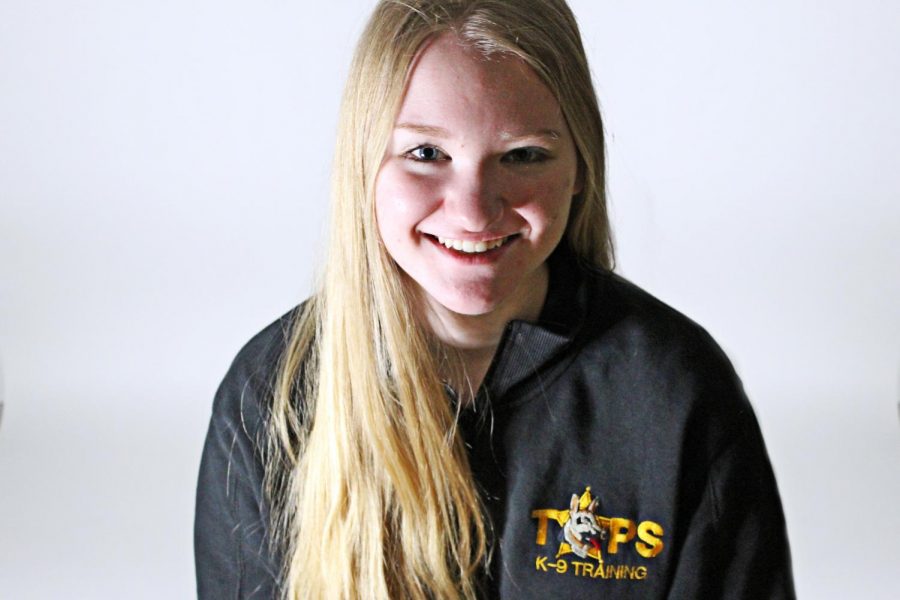 After school ends, junior Kristen Bulanda enters a room full of German Shepherd puppies. She has already taught them basic obedience, but today begins the special part of her training. Wearing a protective sleeve on one arm, she begins to irritate the puppies, making them bite at her protected arm. While it may sound odd, Bulanda is actually training young dogs to become official K-9s for the local police.
It may seem like a strange job to wind up doing; however, for Bulanda this was always something that she expected to be involved with. "My dad is a police officer," she said. "And he always went there to train our [German] Shepherds. So, when I was 15 I got the job to train K-9s."
Even though the job had a connection with family, she had always wanted to do something unlike a common job. "I wanted to go for it, I wanted to try something new," she said. "I didn't want to be a regular teenager working at a restaurant. So then, I decided I might as well go out of my comfort zone."
As it may seem, it is not an easy job to tackle. Bulanda trains soon-to-be K-9s just about every day, and each day she trains five dogs individually for around an hour per dog. In her spare time, she also uses the facility to train regular pet dogs for customers.
For Bulanda, this is more than just a fun, unique job to do. It holds a lot of meaning and purpose to her. "[I do this] because I support the police," she said. "Everyone in my family is a police officer. I like giving back because if I train the dogs correctly, it will help police find people who are in the wrong."
This passion will carry on for Bulanda, who does not plan to quit any time soon. "I'm gonna do this all throughout high school," she said. "Once I graduate, I'm still going to work there, only it will be full-time instead of part-time. I want to be a veterinarian, so I'm always going to be around animals, and I thought this would be a good reference."
Bulanda is an example of the good McHenry students can do in their town: people who love to give back to their community, and those who protect it. There are many ways a member of the community can give back to it in the same way, like volunteering to help tutor kids, participating in key club, and even cleaning up garbage around town. Community members don't have to get attacked by large K-9s, but it helps.
About the Contributors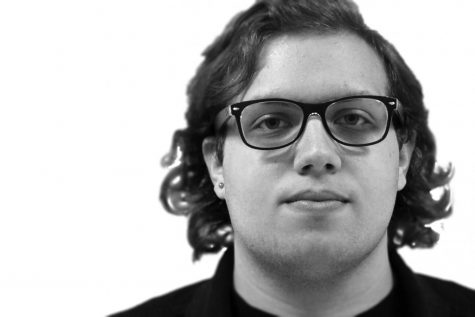 Jared Bysiek, Features Editor
Jared Bysiek is a senior at McHenry High School's West Campus. He enjoys photography, literature, art, video games and music, especially punk, ska and thrash. A member of MCHS's yearbook staff his junior year, Jared's passion for music and journalism fuel his interest in politics, staying informed, and searching for the truth.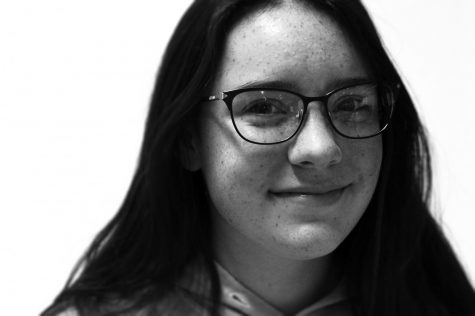 Kennedy Tetour, Contributing Photographer
Kennedy Tetour is a freshman at McHenry High School's West Campus. She loves to take photos of her friends and siblings, and create music alone in her bedroom. Kennedy is also a huge music nerd who loves bands such as Waterparks, Cavetown, and Half Alive.