YouTuber v. YouTuber
The KSI vs. Logan Paul is quickly becoming the biggest spectacle the video streaming site has ever seen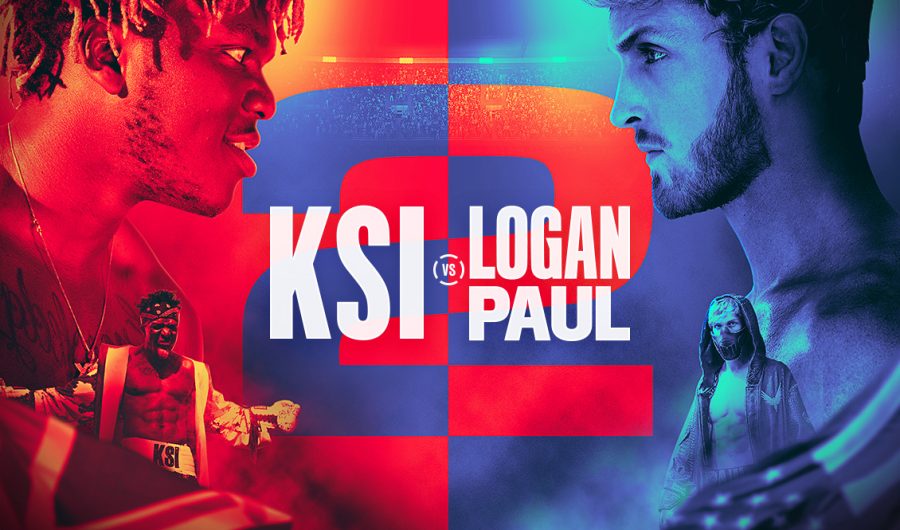 KSI's first-ever genuine boxing match was against Joe Weller. They are both British YouTubers, and KSI won the match effortlessly. Because of this, Joe Weller has stopped uploading to the video site, and he had his reputation and dignity taken away from him. 
After the fight was over, KSI called out the Paul brothers—Logan Paul specifically. This sparked them to go after each other on social media and YouTube. The amateur fighters KSI and Logan Paul boxed and brawled it out in the Manchester Arena. Paul won the first two rounds because he had thrown detrimental punches and exhausted all of his energy. KSI retaliated with some well-connected double punches in the third round and was beneficial to the conception that Logan Paul might lose. 
The match ended in a draw with a score of 57-58, in favor of KSI, but brought negativity since it was a tie and that there wasn't a clear winner. This affected the initial conceptualized intentions of the fight the fans had, that one of them would be knocked out or lose resulting in them losing their fame, respect, and dignity. 
The biggest event that YouTube will ever see is another boxing match between Paul and KSI. The fight will happen November 9 at the Staples Center which will be promoted by Eddie Hearn, the promoter of Matchroom Sports, and DAZN. With the anticipation for the fight, they have already performed their U.K. and American press conference, and fans can watch the fight on Sky Sports Box Office for a fee of $12.16. In an Independent interview, Hearn said, "It will be a lot cheaper than a standard Saturday night, £9.95, so around half price."
Celebrities such as Justin Beiber will most likely attend the fight, after the pop star commented on one of Paul's pictures on KSI, "He showed up at my crib too," and in another comment, he urged Paul to "rip his head off."
The two professional fighters both have approximately 20 million subscribers and the fans are devoted towards their YouTube role model. Paul's target audience ranges from little children to teenagers, and KSI targets all ages. KSI is a UK YouTuber. He prominently represents his country proudly, but he also has fans from the US. He represents the US since his fans are American and he entertains the new next generation of kids. 
The first action that their fans got to see of them was at the Los Angeles press conference. It wasn't eventful, and overall was just a mess. According to the Independent, boxing promoter Eddie Hearn said, "I think it will be good for the sport, but it's a circus."
With the first press conference be viewed over 10 million times on YouTube, the second press conference was well anticipated and has sparked popularity amongst the community for everything that transpired. It was held at the music venue Troxy, London. The presser has already 4 million views. The presser featured Hearn; Leon Wills, KSI's trainer; Viddal Riley, KSI's Head Coach and trainer; True Geordie, announcer and U.K. YouTuber; AnEsonGib, professional boxer and U.K YouTuber; Jake Paul, Youtuber and Logan Paul's little brother; and Shannon Briggs, Logan Paul's Head Coach and trainer. 
The presser started with the face-off, and Hearn welcomed everyone and stated, "The first fight was incredible. This time, no head guards and 10 ounce gloves. Someone is going to be knocked out on November 9." The most prestigious announcer, True Geordie, announced Paul first. The crowd booed him while Paul stood on a chair stating, "Wow, all the support we gave you in WW2 and this is how you return the favor? Wow, Winston Churchhill would be ashamed." KSI was announced onto the stage, the whole crowd started buzzing and cheering. He brought a puppy, that resembled Paul's dog Kong, but Paul was prepared so he had brought a treat and called him "predictable". 
KSI's strongest argument came when he said, "He used his dead dog for views, he used a dead guy for views, used your parrot's death for views, is there anything that dies that you won't use for views, that you won't exploit? Maybe your career after I'm done with it."
Paul continued his fallacious delusional accusations when he stated that he was on his "fifth abortion" and that he would return the favor by killing him. This had brought political controversy, with some people siding with Paul, and others siding with KSI. 
One of the most intriguing questions that people had was if someone was going to fight Jake Paul, who had fought KSI's little brother, Deji, where he won. AnEsonGib was the only worthy YouTuber that is a professional boxer. Jake Paul had been avoiding him, while wanting to fight people such as Yousef 'Fousey' Erakat, 'Sensei' Ocasio-Pantojo and Soulja Boy. Jake Paul's reason for not fighting Gib is that he "punches himself in the face," but in the presser, he stated that he would fight Gib.
Viewers can watch the fight on Sky Sports Boxing Office, supporting WBO's Britain world champion Billy Joe Saunders or Devin Haney and the KSI v. Logan Paul match.
Adam Smith, Sky Sports' head of boxing, said, "A chance for us to showcase all levels of boxing to a new demographic, with world-class fighters in action before the YouTube stars."
Overall, this will be the biggest event that YouTube will have ever seen, and with all the drama involved it just makes us more anxious, excited, and eager. In the meantime, we have to wait in anticipation to see who will claim the YouTube belt that comes with glory, fame, and fans. 
About the Writer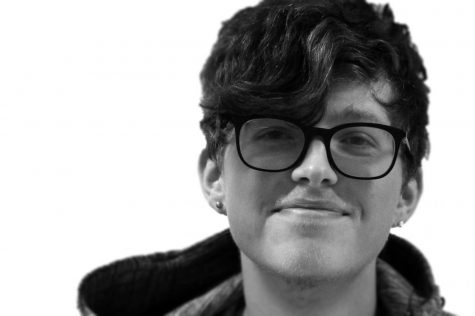 Chase Creech, Staff Writer
Chase is a sophomore at McHenry High School's East Campus. He likes sports, fashion, art, and YouTube. Chase took Introduction to Journalism last year and was a part of The McHenry Messenger's inaugural staff as a freshman.