Review: Four books by written by women to read this Women's History Month
As Women's History Month closes, here are four novels by a diverse list of women authors that deserve to be celebrated all year long
March was women's history month. Here are some quality books written by women who are people of color, queer, or made a difference in the world of writing. All of these authors are talented and influential within the publishing world.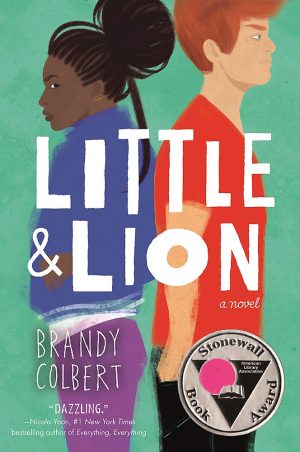 1. "Little & Lion" by Brandy Colbert
"There are different levels of trust, and I need to get back to the point where he trusts me so much he no longer has to say it aloud." – Brandy Colbert, "Little & Lion"
Suzette comes back home to Los Angeles from her boarding school in New England. She isn't sure if Los Angeles feels like home anymore, even though that's where her old friends and family live. Along with the struggles of moving back home from school, her step-brother Lionel has been diagnosed with Bipolar disorder and really needs her emotional support. Though, after getting used to her home once again she begins to fall for a girl who her brother is also in love with.
This story follows a journey of self discovery that a jewish black girl goes on. She is learning how to juggle the many different complexities of her life all at once. This includes family issues, her brother's mental illness and his need for emotional support, falling in love as well rekindling old relationships, and learning about what she needs and what she wants.
The depiction of BPD in Lionel is very realistic as is the familial response of the people around him, but Suzette is the marvel of the story. The path she goes through is akin to that of what many people go through. Her discovering herself is done in a sensitive and realistic way that allows people to relate heavily to her.
Brandy Colbart clearly knows how to handle sensitive topics in a still relatable way. This book is a marvel and deserves every ounce of hype it gets.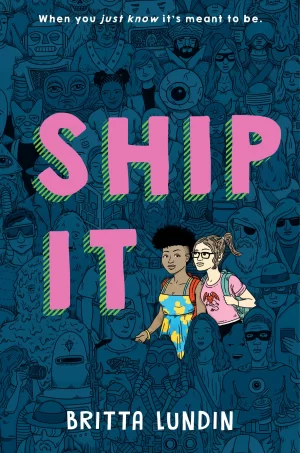 2. "Ship It" by Britta Lundin 
"Every week I get anonymous messages in my inbox telling me I should write a real book. Well, haven't I already? What makes what I do different from "real writing"?" – Britta Lundin, "Ship It"
Claire is a high school fan girl. She writes fanfiction about a show she is obsessed with, so when she gets to go to a Q&A and a local comic con with the actors she is excited to get all the little details on her favorite characters. Though, things quickly go bad for both Claire and her favorite actor when he gives a harsh response when Claire operates under the assumption that his character is gay. So, management gets her on their comic con tour where she meets an artist who she quickly falls for, seeing her at every turn on the comic con tours. All of this while resolving things with her favorite actor and fandom. 
"Shhip It"perfectly encompasses the beauty of fan culture as well as the drawbacks. Not only that but the author captures what it;s like to be questioning yourself and how you relate to certain labels. Claire is a beautifully written queer teen who is incredibly relatable to people who have been the similar struggle of finding themselves. This book explores the ethics of fan culture as well as following how people struggle to come to terms with themselves.
Not only is there major LGBTQ+ representation in this book there is also a lot to be said in favor of the POC representation in this book. There are topics explored that many books, even if they're about fandoms or fan culture, don't always capture. 
Britta Lundin handles everything in this book beautifully and ensures that the representation in her book is not forced. Nothing in this book feels like it was thrown in for representation on purpose. Everything is deliberately crafted and wonderfully placed. Britta Lundin makes great observations of what it's like to be a teenager who has grown up on the internet and with fandoms.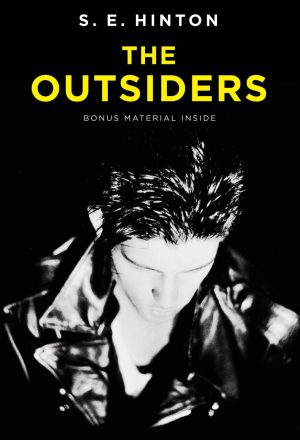 3. "The Outsiders" by S.E. Hinton
"They grew up on the outside of society. They weren't looking for a fight. They were looking to belong." ― S.E. Hinton, "The Outsiders"
"The Outsiders" is a classic that almost everyone read in middle school. It centers around Ponyboy Curtis who is a greaser in the 1950s. He doesn't feel like he belongs in either group: the rough and tough greasers or the silver spoon soc's (short for socialites). Where he does feel like he belongs is with his friends that feel like family. This story takes place over a short time period when Ponyboy and his best friend have to run away or possibly face repercussions. 
"The Outsiders" is a beautiful story about found family, a young man finding himself and learning how to live life in a society that doesn't necessarily accept you. Living life as an outcast is something that many people can relate to. It may not be to the extent that in seen in The Outsiders, but it is a staple of being a teenager. Even with it being from the late 1960s the growing pains of feeling alienated in a place that is supposed to help you is perfectly captured. All of the characters in this book are so realistic and are easy to relate to even after many years.
There's a reason this book is brought into many classrooms, and it is because it is so impactful for young people. It is heartwarming and gut wrenching all at once. S.E. Hinton created this masterpiece that still has a lasting legacy today.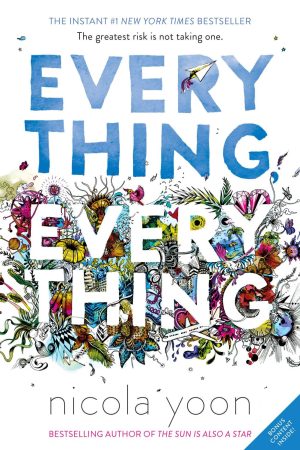 4. "Everything Everything" by Nicola Yoon
"Life is a gift. Don't forget to live it." ― Nicola Yoon, "Everything, Everything"
Everything, Everything is a story about Maddy. She has a rare disorder where she is allergic to (almost) anything and everything. She is content with not being able to go out and see the world, until a mysterious and very handsome neighbor Olly moves in next door. Suddenly, she is no longer content with how she is living. She wants to see more of the world, not only that, but seeking answers about the life she'd been living for the past 18 years. 
This book by Nicola Yoon is a beautiful coming of age story about family strife, illness, as well as romance. The characters feel incredibly human and can leave any reader wishing there was another hundred pages to the book. Being a teenager is an experience everyone can relate to. This book is about the teenage want for more. The theme that feeling happy versus feeling alive are two completely different things is prevalent throughout the book and is an important message to the target audience. 
Many think that the romance is the whole plot of this story, but that is far from the truth. This books is about learning to live life to the fullest under harsh circumstances. Which these past few years has become more and more relatable. 
Nicola Yoon captured humanity, coming of age, and romance in one book without having it all just crammed within. After reading this novel it allows the reader to have a more introspective view on how they are living their life. This is a wonderful journey that the author takes you on.