Gallery: Mask-erade
Students celebrate an unprecedented school year at Mask-erade, a socially distanced replacement for traditional prom
After the cancellation of the 2021 Prom at MCHS, the school decided to host a new kind of event, very appropriately titled the Mask-erade on April 30.
Though the attendance was much lower than any typical prom would have, the students who did show up had the chance to enjoy a comedy show from Adam Grabowski, catering from food trucks, and dancing in the main gym.
The energy was high all evening and everyone, including chaperones, seemed to enjoy their time at the first ever Mask-erade.
About the Writer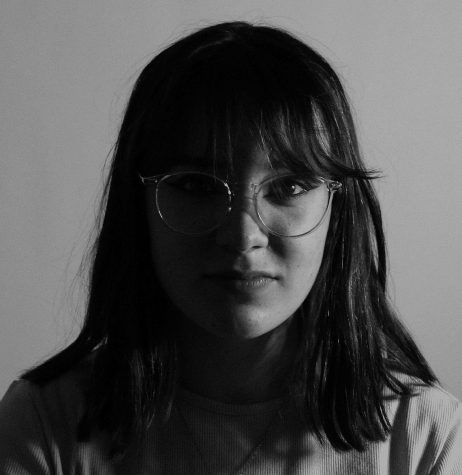 Kennedy Tetour, Artistic Director
Kennedy Tetour is a sophomore at McHenry High School's West Campus. In addition to being Art Director (and last semester's Arts and Entertainment Editor), she writes a column for the messenger called Groovy Movies. She loves things like candles, music, skateboarding, and movies. Her favorite bands are Wallows, Waterparks, and Chloe Moriondo, and her favorite movie is "Scott Pilgrim vs The World."
Recognition:
"12 days of movies"
(IJEA)
"Spring musical tech week"
 (IJEA)