Review: 10 "Glee" covers to bring joy when life gets dark
Most members of Generation Z grew up with "Glee," which refreshed the songs from previous generations for a new millennium
The early 2000s were the glory days for Generation Z's music, but something  else made the early 2000s iconic for our generation: "Glee." the show almost everyone knows and loves (or at least tolerates) gave the world these amazing covers of all of its favorite songs. 
So, here's a top ten pick of the best and most iconic Glee covers to get you through the start of 2021!
10. "You're the One That I Want"
This song was originally featured in the timeless musical "Grease." The glee version definitely does the original justice with amazing lead vocals and stunning ensemble parts. Though near the end this song can get repetitive, the leading vocalists make it worth it. 
9.  "Survivor/ I Will Survive (Mash Up)"
This mash up of "Survivor" by Destiny's Child and "I Will Survive" by Gloria Gaynor gives a very fresh twist to both of these songs. This whole song is sung by the girls of Glee which makes the original meaning of these songs still stick even in the mash ups. 
8. "Forget You"
The Glee Cast rendition of "Forget You" by CeeLo Green is full of amazing and very upbeat vibes. If any Glee version of a song can give someone nostalgia– it's this one. All of the ensemble vocals are superb and the lead vocals alone are enough to make someone get up and dance. 
7. "Run the World (Girls)" 
The original song, sung by Beyoncé, is amazing and never fails to make someone proud to be a woman, and the Glee version does just that. This song gives the girls of Glee their time to shine, showcasing all of their powerful voices. 
6. "Glad You Came"
This rendition of this hit song by The Wanted is actually not done by the main cast that the show focuses on. This cover is actually done by their rivals The Warblers. This performance is so energetic and captivating that it is almost impossible to take your eyes off it. The lead vocals are impeccable and are amazing to listen to. This cover of "Glad You Came" is enough to make someone wonder which is better, this cover or the original.
5. "Bust Your Windows"
This performance is amazing, the voice of Amber Riley (played by Mercedes Jones) is so powerful and full of emotion during this song. This cover is enough to make anyone feel better after a breakup. 
4.  "Rumor Has It/ Someone Like You (mash up)"
These two iconic Adele songs should not go together as well as they do for this mashup. The vocal performances are stunning and are enough to leave anyone listening in awe. The raw passion behind the vocals is amazing and definitely lives up to the original songs. 
3. "Hit Me With Your Best Shot/One Way or Another (mashup)"
This cover is a super fun mashup that no one could ever say 'no' to singing the lyrics to. The rivalry that is showcased with this mashup is so fun to hear within the hard hitting vocals of the Glee Cast. This is the most fun mashup that the Glee Cast has done and it will always be one to stop and listen to. 
2. "Somebody to Love" 
All of the harmonies in this song, by the lead vocalists and the ensemble are captivating and keep you engrossed in the song. The Glee Cast definitely does this iconic Glee song justice, giving it a fresh sound. This cover just makes someone want to get up and dance. All while yelling the lyrics. Even someone who dislikes Rachel Berry from Glee is going to enjoy this cover that features her. 
1. "Smooth Criminal"

This duet version of Micheal Jackson's "Smooth Criminal" has so much intensity it is almost impossible for someone to look away. This cover definitely does the original justice and might just be better than the original due to the harmonies, and the intensity that the duet causes. Despite whether it is better than the original or not, the vocals are amazing, and the harmonies are enough to make anyone take notice. 
About the Writer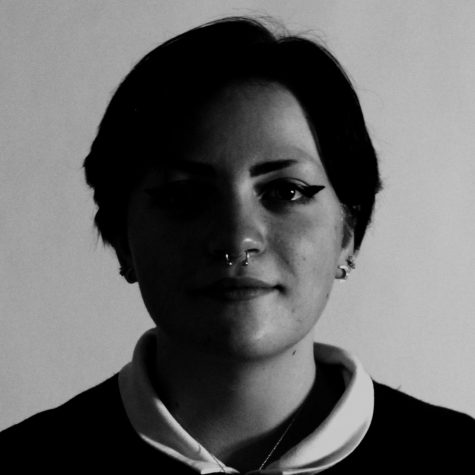 Alayna Majkrzak, Staff Writer
Alayna Majkrzak is a sophomore at East Campus. She loves watching (and making fun of) bad horror movies and listening to loud music. Alayna is very excited to be able to give a voice to people at school.