Tri-Conference Art Show provides a new way of presenting art
Because of COVID-19, art teachers at MCHS have teamed up with those from District 15 and 36 to present student art in a new way
Steadily making their ways into corridors of the Fox Valley Art Conference, a crowd of student artists, parents, and teachers try their best to contain their excitement. They are greeted with an elaborate display of art. Charming paintings exploding with swirling colors hang from the walls. Sculptures worked into ornate figures stand on podiums. Intricate drawings full of hard charcoal lines bewitch the viewers. Muffled conversations fill the room as the artists proudly showcase their hard work. The community is awestruck, as they understand the potential of the young artists in the room. 
Unfortunately, such displays are rarely recognized in person as the pandemic continues to take center stage. In order to keep people safe, such art shows like the Fox Valley Art Conference have been put on hold. Instead, the art department set out to think of new ways to showcase students' art to the public. The answer came in the form of The Tri-Conference Art Show. 
During this virtual conference, art will be displayed in a video of a Google Slide presentation. "Students were adding their own pictures, artwork, and tags," explains art teacher Barbara Drufke. 
She adds that more than high school students have been invited to participate. "I sent out an email and asked for any participation from the teachers," she said. The The loose collaboration with District 15 and District 36, says the show  will be available for viewing .through the district website and social media.
There will also be a variety of art available for viewing. According to art teacher Michelle Zimmerman, all of the pieces included in the slide presentation will be from classes such as Ceramic and Sculpture, Drawing, Painting, Advanced Placement, Honors, Independent, Art and Design, and Photography. She defines the show as a way to get students represented beyond the classroom.
However, Zimmerman also sees some limitations of the show as she compares it to the Fox Valley Art conference. Calling it a museum," she says, "You hear the comments, and you see the expressions. And I think that part can't be replaced."
Independent Studio Art student Kennedy Lucas agrees, saying, "You can't see the art. I feel like art in person is different than seeing a picture of it. It would've been cool to go and show off my art and see people like it."
Still, there have been many positives about the virtual art show. "It's always better to see the artwork in person," Drufke says. "But with a virtual art show, we can reach a lot more people. Sometimes families, parents, and students are not able to go see the show when it's at MCC." 
Zimmerman adds, "Letting the public experience art through a screen allows them to have their own personal interaction with it." 
While the show for students, teachers, as well as many families is not exactly ideal, it's also the safest option in the current conditions. Lucas comments, "I think it's a great idea with the Covid situation, to replace that experience." 
Even though the Tri-Conference Art Show is not the most authentic experience, it is still a replacement to look forward to. Drufke finally mentions, "I'm excited to see the final product . . . I'm excited to see the feedback from the community, students, families, and parents."
The first of five videos from the show are now available. Four more videos will be made available on McHenry HS Art Not Apathy Facebook page.
About the Contributors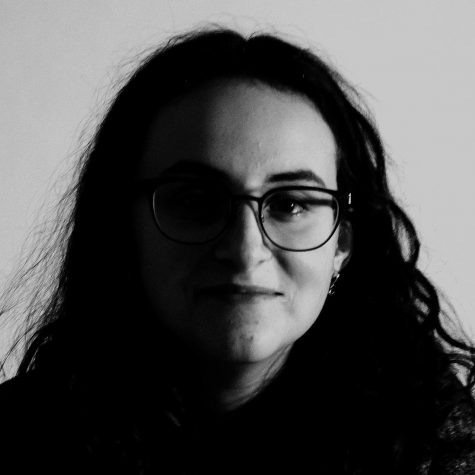 Emma Westermeier, Staff Writer
Emma Westermeier is a senior at West Campus. She enjoys reading and watching mildly strange movies in her free time. She also loves making art and creative writing as well as journalistic writing. She's excited to finally be writing for the McHenry Messenger.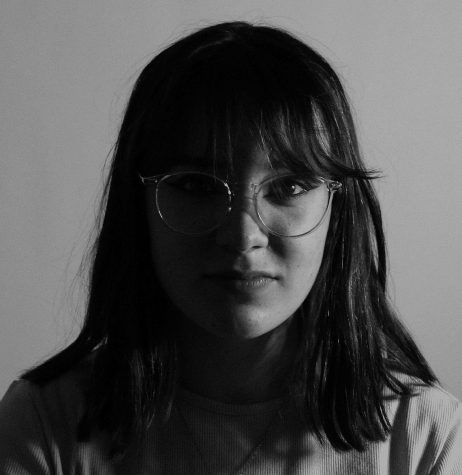 Kennedy Tetour, Artistic Director
Kennedy Tetour is a sophomore at McHenry High School's West Campus. In addition to being Art Director (and last semester's Arts and Entertainment Editor), she writes a column for the messenger called Groovy Movies. She loves things like candles, music, skateboarding, and movies. Her favorite bands are Wallows, Waterparks, and Chloe Moriondo, and her favorite movie is "Scott Pilgrim vs The World."